This post may contain affiliate links, which means I will receive a commission if you purchase through my link, at no extra cost to you. Please read my full disclaimer.
7 Best Winter Skincare Routine Products- Skincare Swaps for Winter
The cold season is finally here, girls. As the temperature drops, your skin becomes more prone to dryness. I can already feel my skin starting to suffer from the change in weather during this time of the year! It's so important to keep your skin extra hydrated during the cold, dry winter months.
Your skincare routine should change from season to season, depending on where you live. If you live in climate where it gets very cold, you should change up your routine. Whenever the temperature drops, it's time to switch out your usual skin care routine to one that's formulated to keep the your hydrated.
This is my favorite skincare swaps that I like to make for winter. I put together an amazing winter skincare routine if you get super dry skin!
This post is all about the best winter skincare routine to save your skin from the dry cold weather!
Swap out foam cleanser for a soap-free lathering cleaner
Foaming cleansers can actually strip your skin from it's natural oils, which is a big no-no especially in the winter time! You want to hold onto those natural oils to keep your skin hydrated.
This Kiehl's Ultra Cleanser is a hydrating formula that will clean your skin without over-drying.
My all-time favorite and go-to is the CeraVe Hydrating Facial Cleanser. This keeps my skin feeling hydrated and super soft all winter long.
Use a chemical exfoliate
You may think if you are dealing with dry skin in the winter the last thing you should do is exfoliate, however you still want to exfoliate even during the winter! I suggest to never use a physical exfoliate like those products with a rough texture. Opt for a chemical exfoliate. I love using exfoliates with AHA and BHA in it.
I recommend Paula's Choice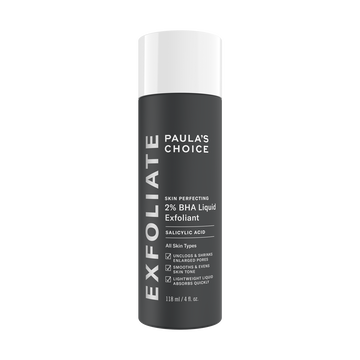 Swap for a moisturizing toner
Some toners have astringents in them which can strip your skin and most definitely over-dry your skin in the winter. Opt for a moisturzing toner like like the Fresh Rose & Hyaluronic Acid Deep Hydration Toner.
Use a hydrating serum
If there is any time to use a serum on your skin it is definitely during the dry winter season! I love serums so much and use them year round, (you should too!) But it's especially important during the winter. They will give your skin that extra boost of hydration it's dying for! Drink Elephant has a great serum perfect to incorporate into your winter skincare routine.
Swap lightweight moisturizer for a thick cream
Lightweight moisturizers are great for the hot, humid winter months but when it comes to winter when the air is dry and your skin is getting no moisture, I highly suggest swapping for a rich cream moisturizer. Here is a great one from Kiehl's.
Try an overnight mask
Never heard of an overnight mask? Well it's exactly that. A mask you wear while you sleep. It's supposed to give your skin even more hydration. Here's one from Kiehl's (see a pattern here?!) Kiehl's is such an incredible skincare brand!
Use an eye cream
If you are not using an eye cream you really should opt to using one in the winter. The skin around our eyes is so sensitive and can easily dry out in the winter. Yes I'm suggesting Kiehl's yet again! Try out their creamy eye treatment with avocado!
This post was all about best winter skincare routine for the cold dry winter weather: skincare swaps for winter
Other Posts You May Like:
67 Gorgeous Winter Nails You Must Try This Year
The Lazy Girl's Guide to a Morning Skincare Routine
11 Best Self Tanners for Pale Skin 2021