This post may contain affiliate links, which means I'll receive a commission if you purchase through my link, at no extra cost to you. Please read my full disclosure.
Small apartment bathroom ideas – decor and storage ideas
It's not easy trying to figure out how to make a bathroom cute. That's why I made it easy for you and put together the ultimate list of small apartment bathroom ideas – both decor ideas and storage ideas!
A bathroom is one of those rooms that seems difficult to figure out how to decorate and how to store things. Most apartment bathrooms are very small with very little space for storage.
Bathrooms are a place to really be creative when it comes to storage but keep the decor to a minimal. With such a small space, it's better to keep it clean and free of cluttered decor.
This post is all about the best small apartment bathroom ideas you want to use for your own bathroom!
Bathroom decor ideas
Shower curtain
A shower curtain is the largest thing in your bathroom. This is the first thing people will see when they walk into your bathroom. A shower curtain is where you can really show off the vibe/style of what you are going for with the bathroom.
I found this one to be classic and cute. The tassels give it a super simple and clean design that's still stylish.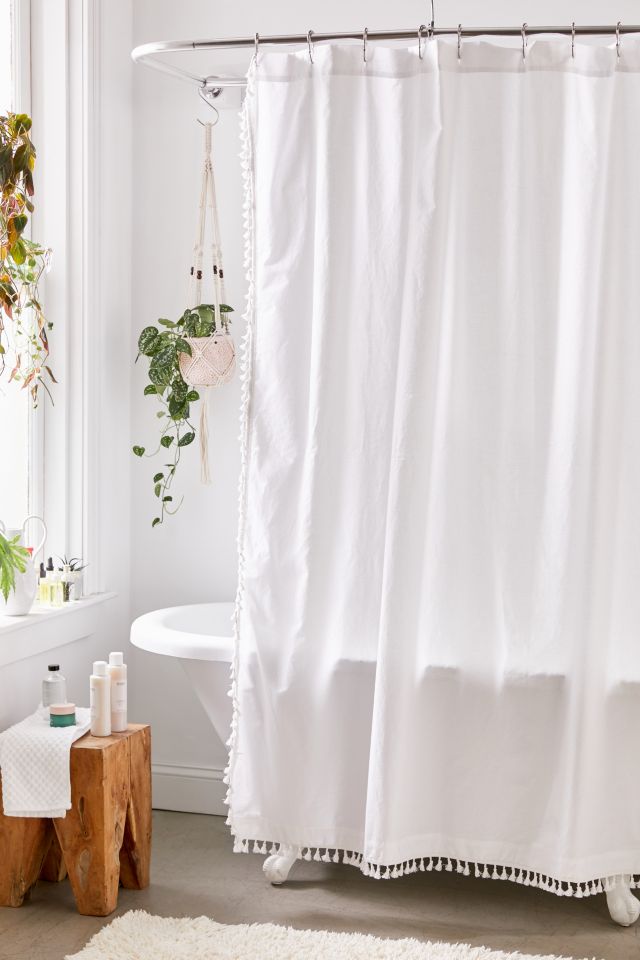 Accent wall
I'm a sucker for a great accent wall. The peel and stick wallpaper is such a genius idea. To add a little pop to your bathroom, pick out a cute but simple pattern to add to one wall.
Bar cart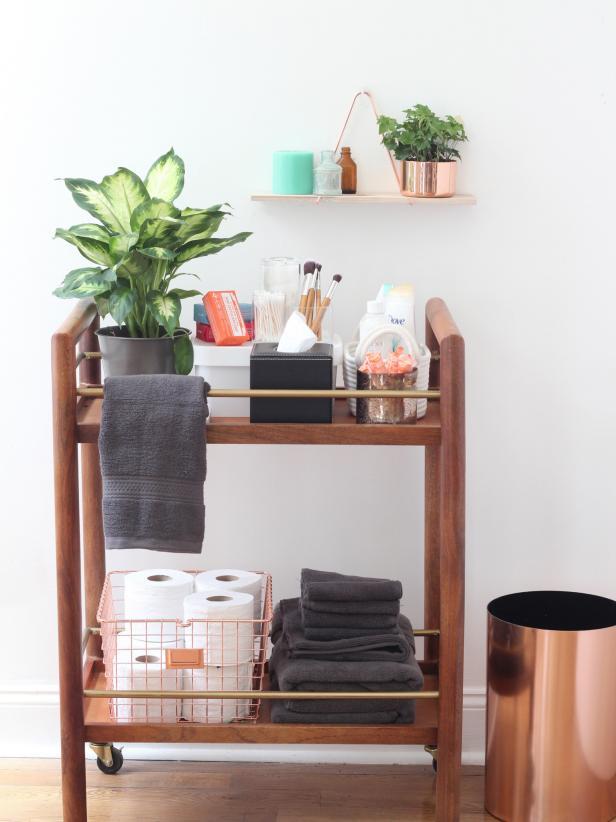 If you have the room for it, a small bar cart is a very cute way to decorate your bathroom while also adding storage to the space. I love this one from Wayfair! You can definitely get a smaller one at places like Walmart or Target.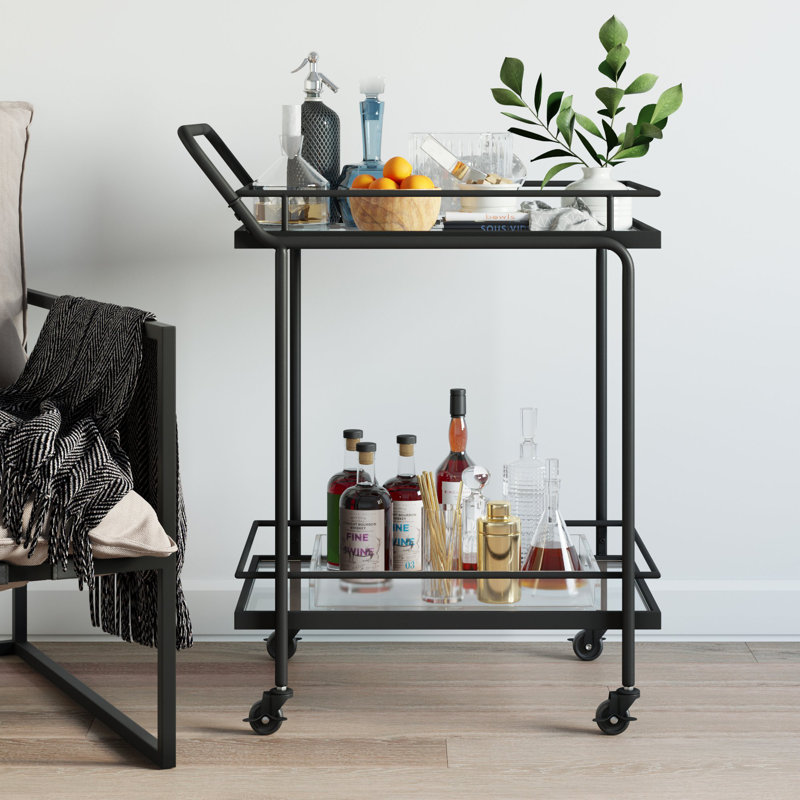 Floating shelves
Floating shelves are a great way to add decor that doesn't take up any surface area in your small apartment bathroom. Not only can you use them to decorate, but also for storage.
Towel hooks
These towel hooks are so stylish! You can easily unscrew the towel bar that your apartment came with and use these individual ones instead! Little upgrades like this make the worlds difference!
Bathroom storage ideas
Clear drawer organizers
These clear organizers are so perfect for bathroom drawers. They section off everything to keep it super neat. I love the different sizes for different items!
Lazy susan
I love these spinning organizers to use for things like skincare, body lotions, and more!
Metal baskets
These metal baskets are perfect for storage. I would use these in a bathroom closet for bathroom items.
What you need to buy for your bathroom
Bath towels
One thing I invested in was nice bath towels. I got super thick and super soft bath towels. After many washes they are still soft. 
Bath mat
You need something to walk out of when you're wet from your shower. I got this nice fluffy soft memory foam one that has rubber like bottom to keep it from slipping. 
Shower caddy
I love keeping all of my shower products organized and this shower caddy is so nice to have. There is a space for everything!
Storage shelves
My apartment bathroom has ZERO storage. And I know that a lot of apartments are the same. It's a small space and there's not a lot of space to store things. I got this over the toilet shelving that I love and I'm able to keep so much of my stuff tucked away but also easily accessible.
Miscellaneous
Trash can
Toilet cleaner
Toilet scrub brush
Toilet plunger
Toothbrush holder
This post was all about small apartment bathroom ideas
Other Posts You May Like:
Super Trendy and Affordable Apartment Bedroom Decor Ideas
Small Apartment Kitchen Ideas for the Cutest Kitchen Ever
31 Amazing Apartment Organization Hacks You Need to Know