This post may contain affiliate links, which means I will receive a commission if you purchase through my link, at no extra cost to you. Please read my full disclaimer here.
Trendy Shein Winter outfits 2023
In theory wintertime is magical. The snow is falling, the holidays are around the corner, and the fireplace is burning. Winter coats, boots, scarves and hats galore. However sometimes it is hard to dress cute while also staying warm. Realistically you end up looking like a large marshmallow just to stay warm!
Luckily for you, I found some super cute Shein winter outfits to inspire you this upcoming season! Shein is a great place to shop for affordable winter outfits.
Shein can sometimes be a hit or miss when it comes to quality so it's super important to always read reviews and look at the photos in the reviews before you purchase!
This post is all about cute Shein winter outfits ideas to inspire you this season!
Coats and Jackets from Shein for winter
These plaid jackets are so popular right now! Shein has so many color combinations. Perfect for winter!
I'm loving corduroy for winter! This jacket looks so cozy I have to get it for myself.
Every gal needs an oversized puffer coat for winter this year. They are very trendy and will keep you warm all winter long.
Totally loving the long puffer coats for the winter season this year. And this green color is just amazing.
These khaki colored long trench coats are so popular right now! They may not keep you warm on the coldest days for winter but still so cute.
Blazers from Shein for winter
Leather blazers are all the trend right now! They are a perfect transition piece to wear in both fall and winter.
Plaid blazers aren't just for the office anymore. They can be dressed down with jeans and boots. I would style it just like the model here. So cute!
Pants from Shein for winter
I am LOVING leather pants! Another fashion piece you can wear both fall and winter.
I had to include these brown croc printed leather pants as well.
I love black jeans for winter. These straight legs are so cute and I love a raw hem.
I'm really loving the sweatpants trend because it's comfy!
Sweaters from Shein for winter
Sweater vests are so trendy right now! When styled right, they are so cute. Click here to read my blog post on how to style sweater vests.
I love a classic black fitted turtleneck for winter. It is one of those capsule pieces that you will keep and wear for years.
I'm a sucker for stripes! I love how thin the stripes are on this sweater. And this rust color is so pretty! Mock neck sweaters are so popular right now.
This cardigan and tank top set is so cute! I can see this being styled either comfy with sweats or cute with jeans.
Dresses from Shein for winter
Love this cute printed dress for winter. Perfectly paired with black booties.
Sweater dresses incoming…Army green for winter is such a great color!
Love the knitted design in this one!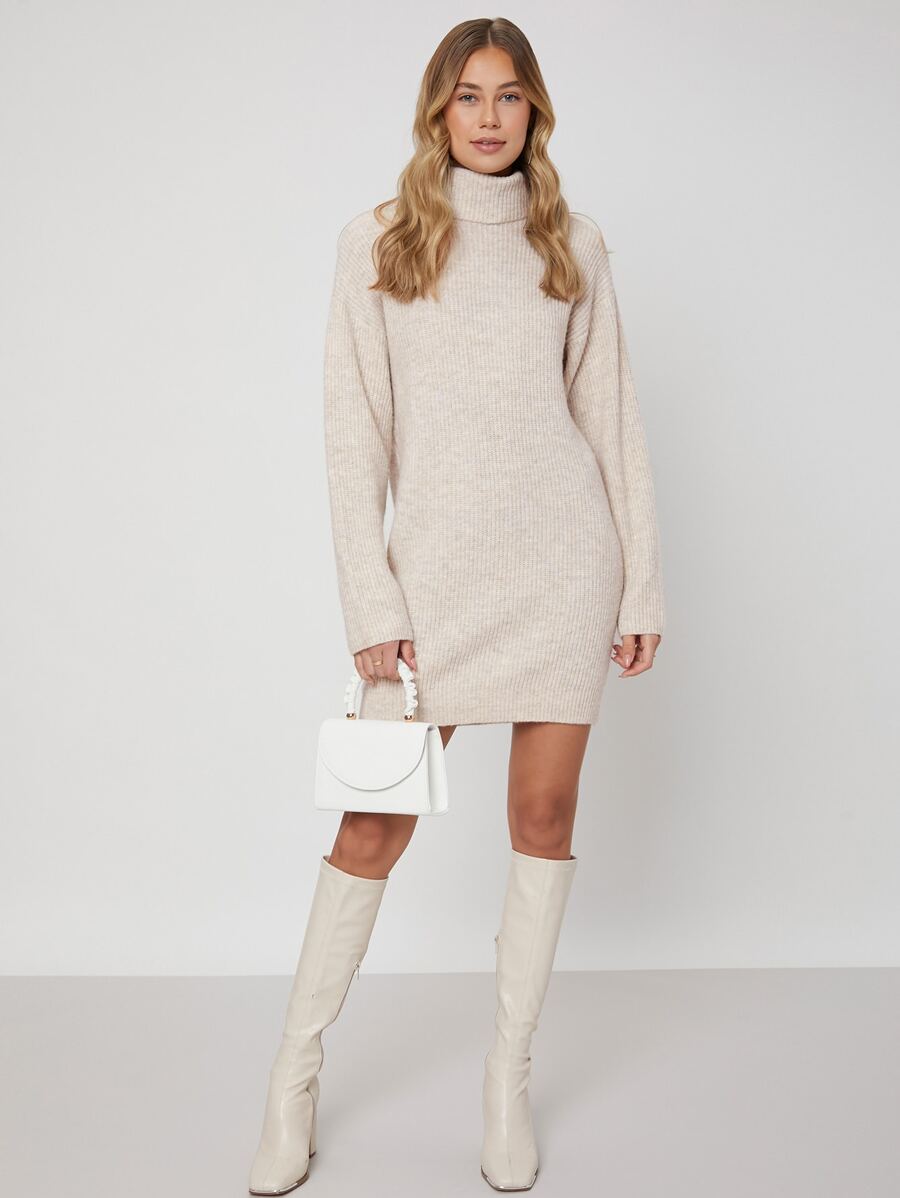 So obsessed with this entire look! *Adds to cart*
This sweater is so trendy. I can see every influencer in New York rocking this look in the winter. Love the length and love how it's styled on the model!
Shoes from Shein for winter
Knee high boots are super trendy right now. Pair them with any outfit for an additional wow factor.
Chunky black booties are a must-have staple in your closet.
Been loving cream/ white for winter, especially for shoes.
Love these tall brown suede boots.
This post was all about cute Shein winter outfits.
Other Posts You May Like:
Cute Shein Fall Outfits To Wear This Year
20 Incredible Cozy Winter Date Ideas
7 Best Winter Skincare Routine to Save Your Skin from the Dry Cold Weather: Skincare Swaps for Winter
The 5 Best Zara Jeans You Need to Buy