This post may contain affiliate links, which means I will receive a commission if you purchase through my link, at no extra cost to you. Please read my full disclosure. I do not own any photos.
Best dorm bedding essentials you'll need for college this year.
Getting your dorm bedding is so important! Your bed is the biggest part of your dorm room and a spot where you'll spend a ton of time.
The bedding and the way you style your bed is a way to really let your own person style shine through! There are so many different patterns, colors fabrics, and styles you can choose from, so the options are endless.
If you are looking for a more complete list of everything you should bring to college, check out my ultimate college packing list here!
This post is all about the best dorm bedding essentials you'll need this year!
Comforter
The comforter of your bed really sets the tone of what vibes you are going for in your dorm room! There are thousands of colors, textures, patterns and even price ranges you can choose from. It can get overwhelming with so many options.
A few places I suggest are Dormify (my favorite!), Pottery Barn, Target, Amazon, Kohls, Walmart. Look for sizing Twin XL for a dorm bed size.
Here are a few I like!
Mattress topper
A mattress topper is definitely a must-have item for your dorm room bed! Those beds in the dorm rooms aren't the comfiest so the topper adds some extra cushion to give you a better nights sleep! You want to make your bed as comfortable as possible because you will be spending so much time in it.
This mattress topper from Amazon is perfect for a dorm bed!
Sheets
Another dorm bedding essentials item that you must get before heading off to college.
These sheets from Amazon are my absolute favorite and I use them now. You really can't go wrong with plain white sheets, but they come in other colors as well!
Mattress cover
A waterproof mattress cover is a must-have for your dorm room bed. It keeps the mattress clean from any damage like spills and stains.
Pillows
There are so many options when it comes to pillows. Theres soft, hard, down feathers, memory foam, etc. You really have to find what you like!
My favorite are these bamboo pillows from Amazon. But if they aren't for you, Amazon has thousands of options!
Throw blankets
Throw blankets are just those super soft and cozy blankets to use. You'll end up using throw blankets more than you think! I have stock piles of them and they are my favorite during the cold winter months!
Accent pillows
Accent pillows are the small decorative pillows you put on your bed. There are thousands of options to chose from and you can get ones that match perfectly with your comforter!
Bedskirt
You may want to get a bedskirt if your bed is lifted up high for storage. This is an easy way to cover up and hide everything you are storing under your bed.
Headboard
Now a headboard isn't necessary for a dorm room bed, but if you really want to add some extra spice to your dorm bed then a headboard really brings it all together.
This one from Dormify is on the pricey side but so cute!
Bedrest pillow
A bedrest pillow is definitely a dorm bedding essentials item! When you spend a ton of time sitting in bed whether it's studying or watching Netflix, you want something to support your back.
I love this cream one from Target!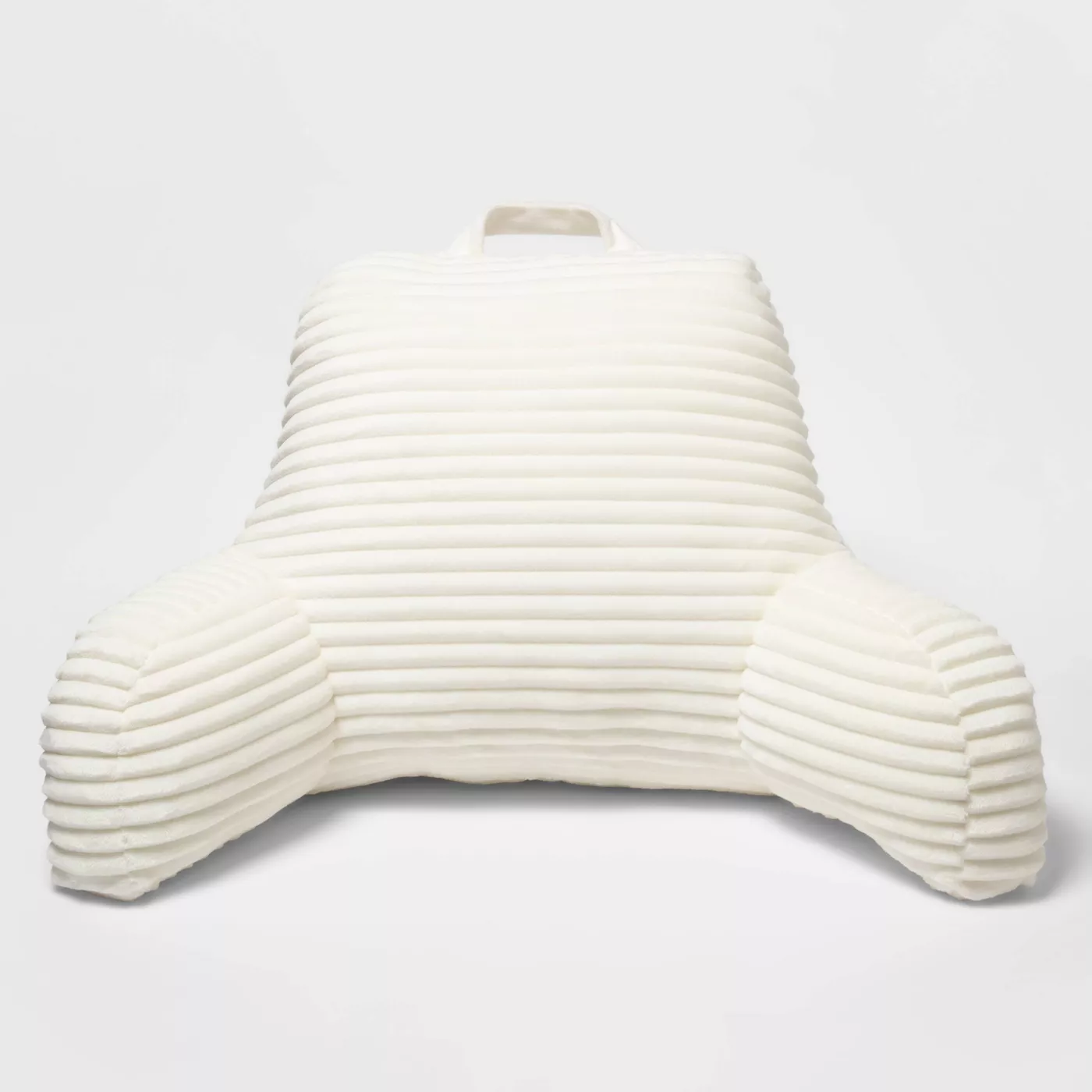 This post was all about the best dorm bedding essentials you'll need for college.
Other Posts You May Like:
16 Best Amazon Must-Haves Every College Girl Needs
18 Dorm Room Organization Hacks You Will Definitely Need to Use 2021
15 Insanely Trendy Dorm Room Ideas 2021 You Have to Copy