This post may contain affiliate links, which means I'll receive a commission if you purchase through my link, at no extra cost to you. Please read my full disclosure.
The best Christmas gifts for boyfriend 2021
Isn't your boyfriend just the hardest to shop for? Either they can't give you a straight answer or they say they don't want anything. And that doesn't make it any easier on you! You definitely want to impress the guy you are dating whether it's been 6 months or 6 years. Nothing is better than seeing his smile light up his face with the most perfect gift on Christmas morning. 
Check out my other Christmas gift guides!

Gifts for College Girls
Gifts under $10
Gifts for Mom
Gifts for White Elephant
I picked out some incredible Christmas gifts for boyfriend that he will love! These aren't your basic, boring gift cards. A few of these are what I'm actually getting my boyfriend. These gifts range in prices and range in style. So whether you want to get a few small cheaper gifts, a large pricey gift, your boyfriend loves sports, or he loves music I got some gifts for you. 
This post is all about cute Christmas gifts for boyfriend 2021!
Face and beard wash
If your man has a beard then he's gotta be using some sort of wash for his beard! It's just like the hair on your head you have to keep it clean. This sandalwood scent is that manly woodsy scent that he will love! This wash helps the hair grow strong and healthy, while keeping it nice and soft. 
Winter beanie
If you live up north it is almost winter time and you have to keep that head warm. This winter beanie is lined with fleece so it is extra soft and extra warm. 
UGG slippers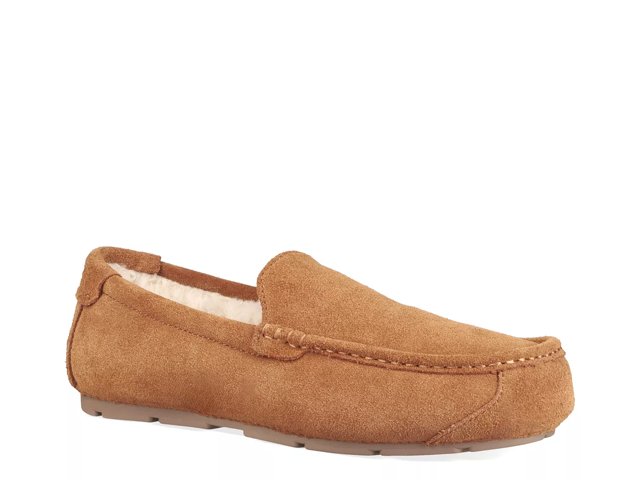 We all know that UGGs are the BEST! Especially on those cold winter days. You can't go wrong with the high quality of UGG and your man will love how some and comfortable these are. UGG has so many different colors and styles but these slippers have the hard soles for outdoors too!
Record player 
This record player is so beautiful. It has that vintage feel but it's brand new. If you man is into vinyls or you think he would be interested in trying it, this is such a fun way to listen to music. Some record players run up to hundreds of dollars but this one is only $45 and has thousands of great reviews!
Phone docking station
This phone docking station is the perfect gift. I love how you are able to not only plug and charge your phone but it has so many little shelves and spaces for your man to keep other things like his glasses, keys, and wallet. I love the little hooks to keep his watches too! Perfect gift for someone who is always losing his things. 🙂 
Key finder
Speaking of losing things…if he is ALWAYS forgetting his keys this is a great gift. It connects via bluetooth to your phone so he'll always be able to track his keys. 
Airpods
I am obsessed with my airpods. They are a complete game changer. And if your boyfriend doesn't have them yet this is such a great gift. It is a little on the pricey side but they are so worth it. 
Apple Watch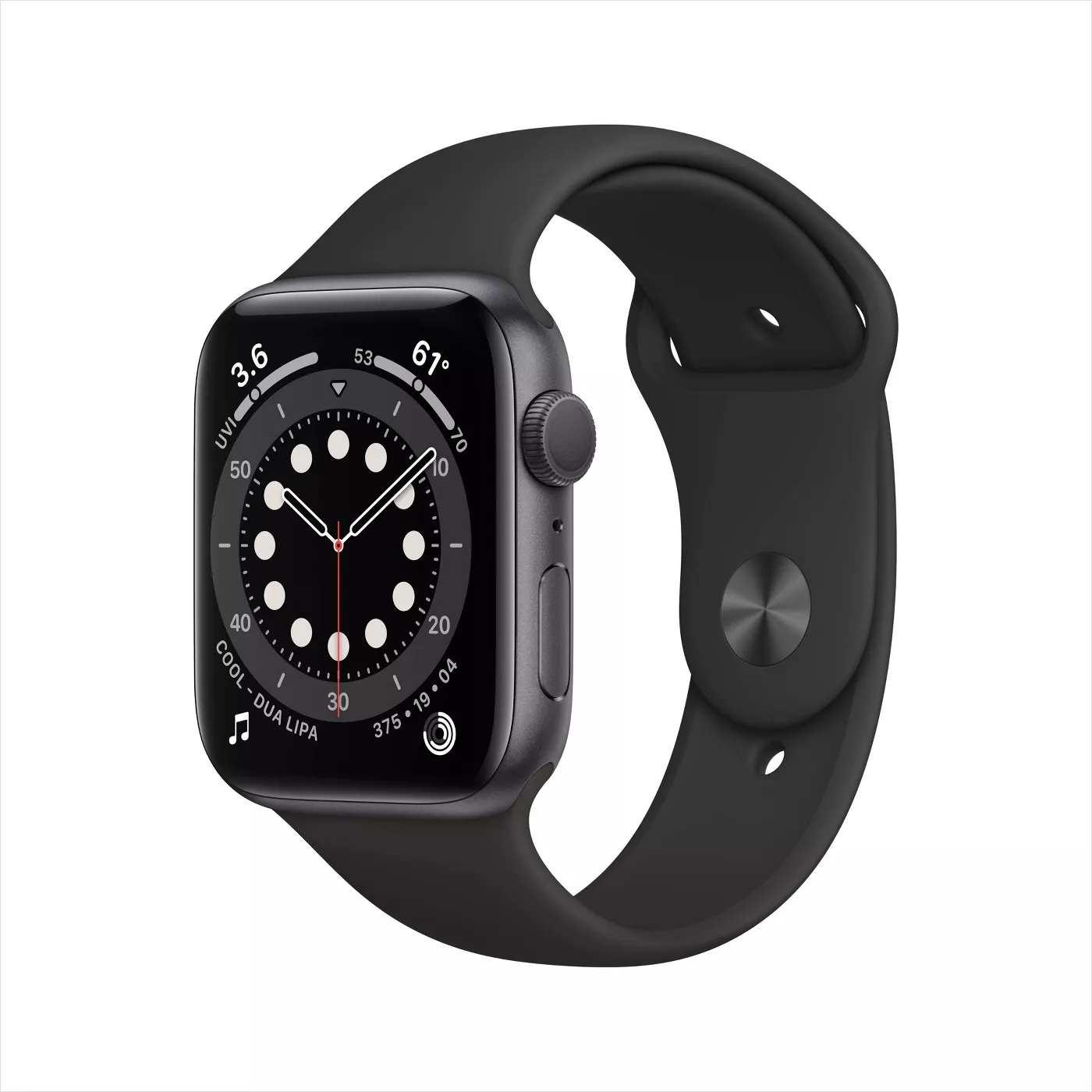 This is also another expensive gift. But if you're looking to get one big expensive gift for your boyfriend this is a great choice. The Apple Watch is such an amazing product and I actually just got one myself a few months ago and I don't remember life without it!
Apple Watch leather band
If your boyfriend already has an Apple Watch, getting him a new band is such a good gift. I love all of the leather bands and it really gives off a whole new look rather than the rubber ones. And these bands are hundreds of dollars at the Apple store, but on Amazon there are thousands that are so cheap! 
Soft jogger pants
Who doesn't love a soft new pair of sweatpants?! Every guy loves Nike! They are great quality and so soft. I love getting my boyfriend a brand new pair every Christmas, it's a great gift you know they will love. 
Wallet
I got this carbon fiber money wallet for my dad for Father's Day and he's obsessed with it! This aluminum case keeps all of your cards together in the smallest, thinnest wallet I've ever seen. It also has a money clip on the side to keep the cash secured. This is a modern looking wallet that is the hottest new thing for men.
Boots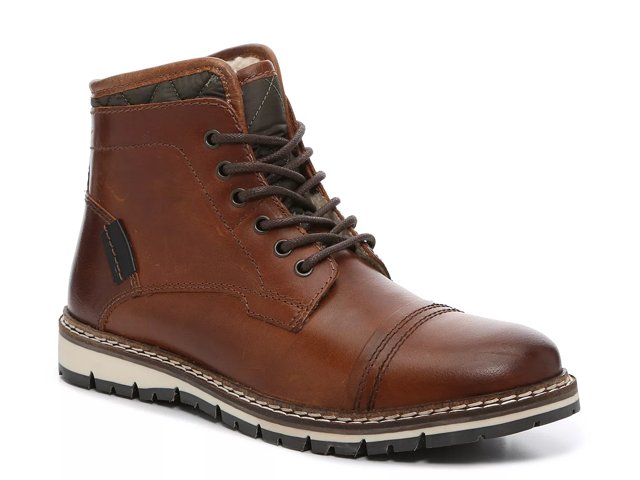 I LOVE these boots. I think these shoes really put the whole outfit together. These boots are such high quality and he will get a lot of use out of them. Such a great idea for Christmas gifts for boyfriend!
Wool socks
If your man is a hiker especially in the winter, he has to have a pair of wool socks. Wool is the best material to keep those toes warm. 
Whiskey glasses
Now whiskey isn't for everyone, but if it's for your boyfriend then this is a good gift. It is something that he won't expect but will definitely get a lot of use out of. And the design is so cool!
Whiskey ice mold
For some reason that I don't know, people use sphere ice for their whiskey. So if you are getting the whiskey glasses you have to get the ice mold to go along with it. Plus these are the coolest ice cubes you'll want to use them just for water too 🙂
Sunglasses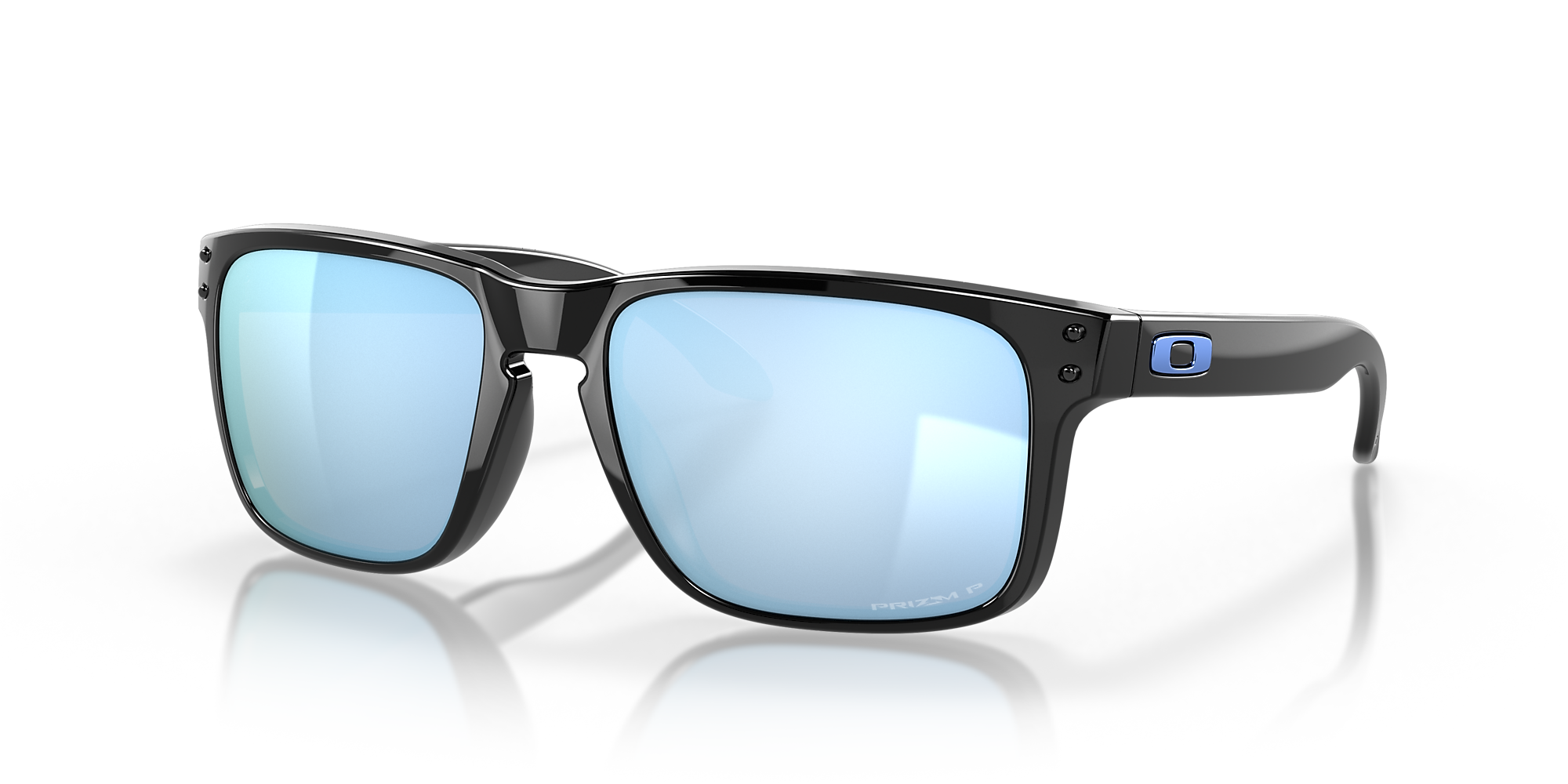 I love the brand Oakley for men's sunglasses. They are such high quality that'll last for a long time. They have so many styles I am sure you'll find a pair your boyfriend will love. 
Golf balls
If your boyfriend is a golfer this is a great gift. I feel like golfers are always losing their balls (lol) so this is a gift he will appreciate. 
Chair massager
This is a great gift for anyone who is working manual labor and always complaining of a bad back. This memory foam massager will be sure to help any pain.
Muscle massager
This massager gun is the newest hottest tech toy. If your boyfriend is really into fitness then he knows what this is. It's a little pricey but a good big gift. 
Grill set
Maybe your man is really into grilling. This grill is set is perfect for any guy ready to get serious about his meats on the grill.
Yeti mug
Everyone is obsessed with Yeti. This is a PERFECT gift because he will use it practically every day. Yeti mugs keep the coffee hot for HOURS. So worth it! 
Beer bucket list
This is a great gift if your boyfriend is into beer. This book is all about a man who traveled the world to find the best beer. 
Basketball hoop
This gift makes me LOL because I swear every time my boyfriend leaves the room he jumps at the doorway and says "Kobe!" So if your boyfriend wants to shoot some hoops this is a fun silly gift. 
Air fryer
If your boyfriend lives alone and is always getting takeout, an air fryer is a good gift idea. It is so easy and super quick to make food with an air fryer. It will get your boyfriend to cook at home and SAVE some money! 
Wooden watch
If the techy Apple watch isn't your boyfriend's style, this wooden watch is a great alternative. I think the wooden look is SO cool and so unique. It will definitely be a conversation starter. 
Duffle bag
Honestly this is one of the best gifts on my list. If your boyfriend travels a lot, a duffle bag is such a great gift. This one is so stylish too!
Flannel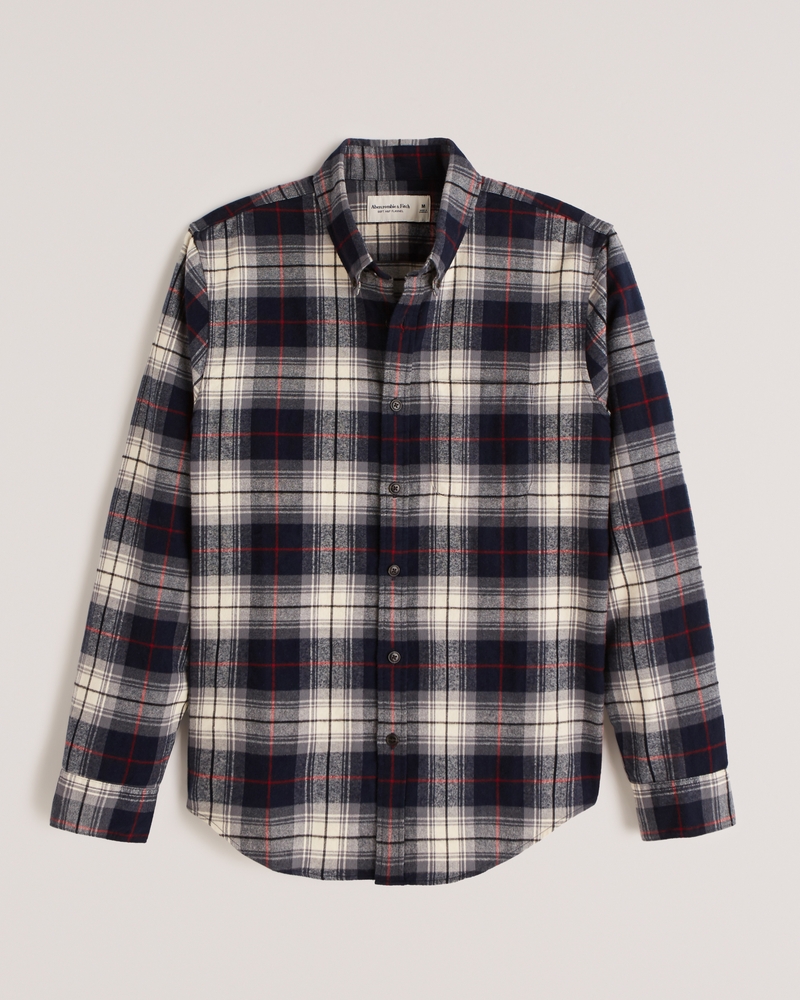 I love a good flannel. You can never go wrong with a classic flannel. It's a good one! 
Bar cart
A bar cart is such a great piece to have in an apartment or house. Bar carts are huge right now. I see them everywhere!
Phone case
Otterbox's are one of the best brands of phone cases. They are so durable his phone will not be scratched or cracked with this guy!
Shaving kit
This shaving kit has everything your man needs to keep his beard looking incredible!
Bluetooth speaker
JGL of course is one of the best speaker brands. This one has so many great reviews and it's expensive but so worth it!
USB lighter
A USB lighter would be a great stocking stuffer! This is way better than basic Bic lighters.
Yeti beer cooler 
Just like the Yeti mug, this coozie is great. It keeps the beer cold for hours. Perfect for a day trip out at the beach or on the lake.
Electric toothbrush
I feel like an electric toothbrush is something you really wouldn't go out of your way to buy for yourself because they tend to be pricey. So this is a great gift for your boyfriend. Something that he really needs and will obviously use everyday.
Amazon Fire Stick
The fire stick is a game changer! Especially if you don't have cable TV. I personally use the fire stick almost every day to stream my Netflix or watch live TV. It's SO worth it!
This post was all about the best Christmas gifts for boyfriend 2021
Other Post You May Like:
Gifts for College Girls
Gifts under $10
Gifts for Mom
Gifts for White Elephant