This post may contain affiliate links, which means I will receive a commission if you purchase through my link, at no extra cost to you. Please read my full disclosure. I do not own any photos.
Bermuda shorts outfit ideas: How to style bermuda shorts
Say goodbye to daisy dukes and hello to bermuda shorts! Bermuda shorts are one of the trendiest fashion pieces this year! There are so many ways you can wear bermuda shorts. They are so versatile that they can be either dressed up or dressed down.
If you aren't sure what bermuda shorts are, they are long shorts then cut off right above the knee. Long shorts are very trendy right now which also includes the super popular biker shorts! There are two different styles of bermuda shorts which include slim fitting which are tight against the thigh. The other is a loose, baggy fit on the thigh. Most are denim bermuda shorts, but often I find them in other fabric as well!
If you are wonder how to style bermuda shorts this year, I've got you covered! I put together a great list of casual and dressed up bermuda shorts outfits that you can recreate!
This post is all about Bermuda shorts outfit ideas 2021: What to wear with bermuda shorts.
Oversized tee
This is a casual and cute style of the bermuda shorts! I love the graphic, oversized tee with a pair of white sneakers. Simple yet cute!
Button up
Here is a pair of shorter bermuda shorts styles with a cute button up. You can dress it up with heels or dress down with a pair of white sneakers!
Oversized sweatshirt
Such a cute and simple look! I love the raw hem on the shorts.
Dressy shorts
Here is a more dressed up style of the bermuda shorts. The fabric of these are of dress pants. Paired with a kitten heel and an oversized blazer. Super chic!
Leather jacket
So obsessed with this look! Love these light washed bermuda shorts styled with the black leather jacket! The Converse make the outfit casual but it can be dressed up with a different pair of shoes!
Plain white tee
Such a cute look! Love these bermuda shorts with the unique stitching of the button.
Bustier top
One of my fav looks. The bustier top is super sexy.
Baseball cap
This is such a cute, chic look with the oversized blazer, chunky sneakers and the casual baseball hat.
Plain white tank
A super easy way to style bermuda shorts.
Criss cross shorts
Another example of the popular criss cross shorts. I like these paired with the Doc Martens.
Darker wash
Here is an example of how to style a dark wash.
Black wash
An example of how to style bermuda shorts with a black wash
Oversized button up
Oversized button ups paired with a cropped tank are very in style right now! Put on a pair of bermuda shorts and viola!
Slim fit black wash
I love the way she styled these bermuda shorts!
Oversized jacket
Of course supermodel Kendall is on trend with the bermuda shorts! Love her funky style with the extremely oversized leather jacket.
White wash
Here is an example of how to style white wash bermuda shorts
Business casual
This is a super chic business casual way to style bermuda shorts. Notice how they aren't denim!
Distressed bermuda shorts
I am so obsessed with this outfit! I love this fun patterned top paired with distressed bermuda shorts. So cute!
Where to buy bermuda shorts
You can really buy bermuda shorts at almost any clothing store now, they are that popular. But here are some of my favorites!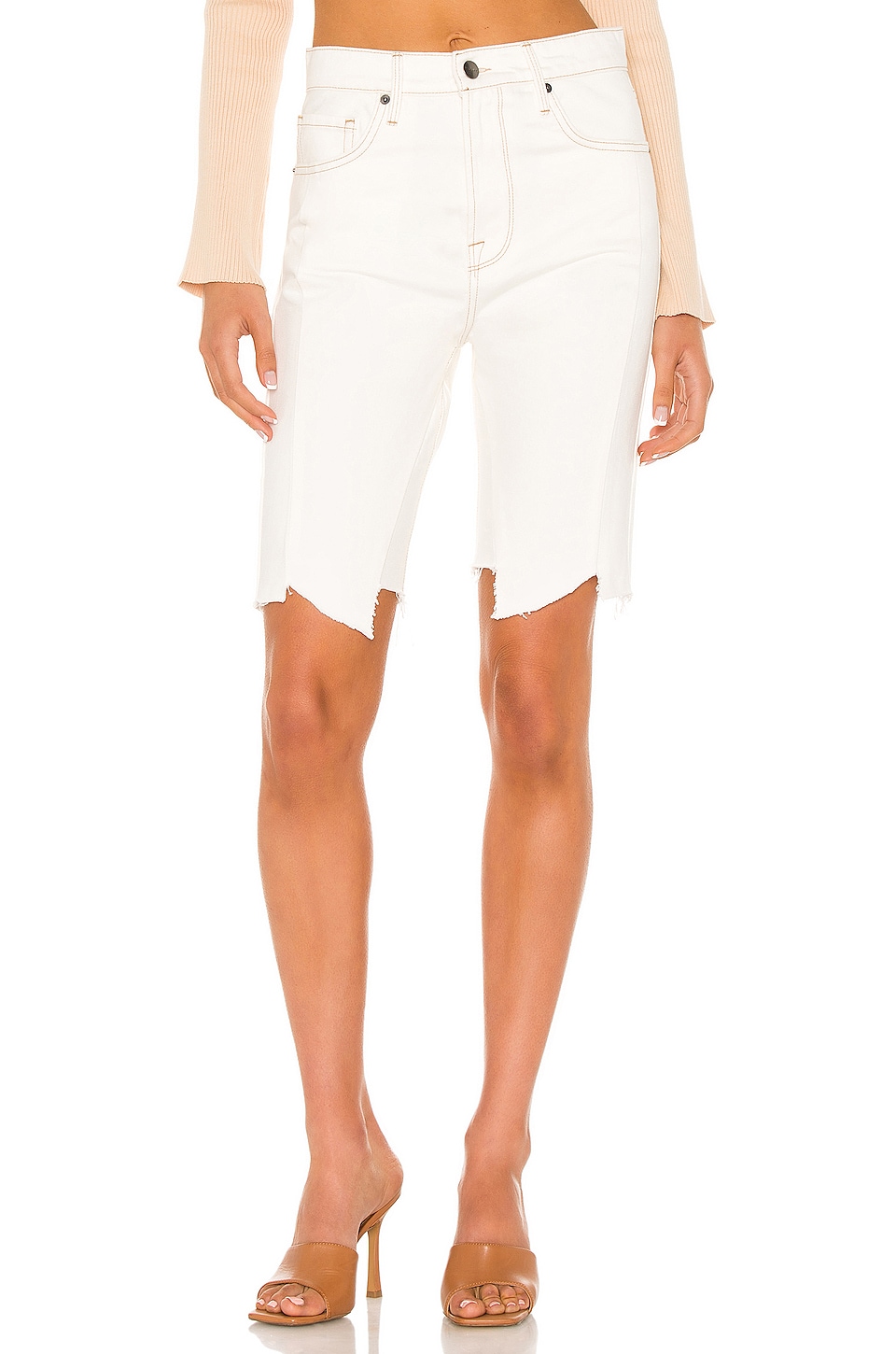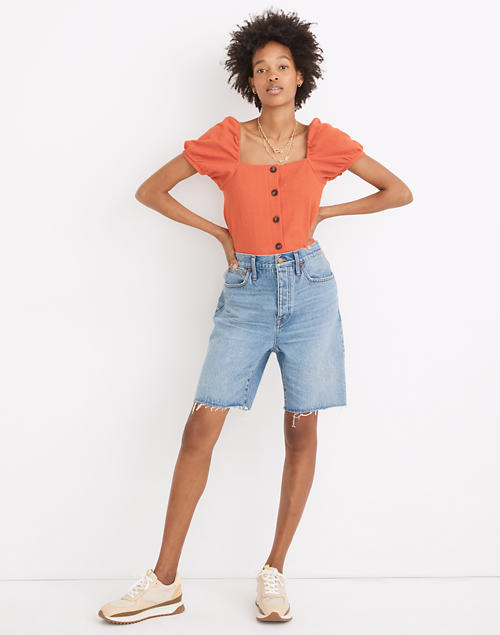 This post was all about cute bermuda shorts outfit ideas 2021: What to wear with bermuda shorts.
Other Posts You May Like:
14 Trendy Biker Shorts Outfit Ideas: What to Wear With Biker Shorts
The Cutest Summer 2021 Fashion Trends You Need To Know
The 5 Best Zara Jeans You Need to Buy