This post may contain affiliate links, which means I'll receive a commission if you purchase through my link, at no extra cost to you. Please read my full disclaimer. I do not own any photos.
Trendy vacation outfits 2022
Are you planning a vacation for 2022? Looking for outfit inspo for your next vacation? Don't worry, I got you covered! I put together a list of insanely cute vacation outfits for 2022.
What is trending right now is the Y2K aesthetic. Everything is bright colors, funky designs, halter tops, mini skirts, and chunky heels. Vacation is a time to have fun and play around with your style. Add color and fun patterns to your vacation outfits!
When you go on vacation the last thing you want to worry about is not having an outfit to wear every day. I'm helping you out and making your vacation stress free by putting together this list of outfits you need for your vacation this summer. This list will make packing a breeze so you can focus more on having fun!
We all want to look our best while on vacay. Especially in cute outfits for instagram, duh! I am totally obsessed with these on-trend vacation outfits!
You will be looking super stylish in all of these outfits.
This post is all about trendy and cute vacation outfits for 2022.
Feminine white dress
A classic white dress is perfect for any kind of vacation! This dress is adorable. Whether you are heading to a tropical beach or going to Europe. Don't forget your wicker bag!
Strapless mesh set
Loving this color green for vacation.
Rusch slit dress
Pretty dress with a fun design.
Floral cut out dress
Cut outs are so popular right now and the pattern on this dress is so pretty and tropical!
Floral crop and maxi skirt set
I really love this set. The colors and pattern are just so gorgeous!
Hot pink maxi
So obsessed with this hot pink maxi dress! The cut outs lead to an open back that is so cute!
Swirly rainbow set
This is definitely a funky and bright design.
Mini skirt and crop top
This sexy look is amazing! You can dress it up or dress it down. I love the slit in the skirt. Pair this with a pair of cute wedges or flat sandals for a more casual look.
Sexy crop and slit skirt set
Now this is a super sexy outfit. Perfect for a Mexico or Miami vacation.
Neon orange halter top skirt set
This color is so pretty and like I said previously, halter tops are insanely trendy right now!
Pink swirly skirt set
Another super cute skirt set that is perfect for a tropical vacation.
Light blue mini
OBSESSED with the color of the dress. This is the color of the season. Such a cute look.
Vacation mode graphic tee
Make sure everyone knows you're on vacay with this super cute tee! Perfect for a casual look, maybe for a day when you are on a hike or sight seeing.
One shoulder crop top
Such a cute top that can be paired with a pair of jeans or a mini skirt!
Sexy one piece bathing suit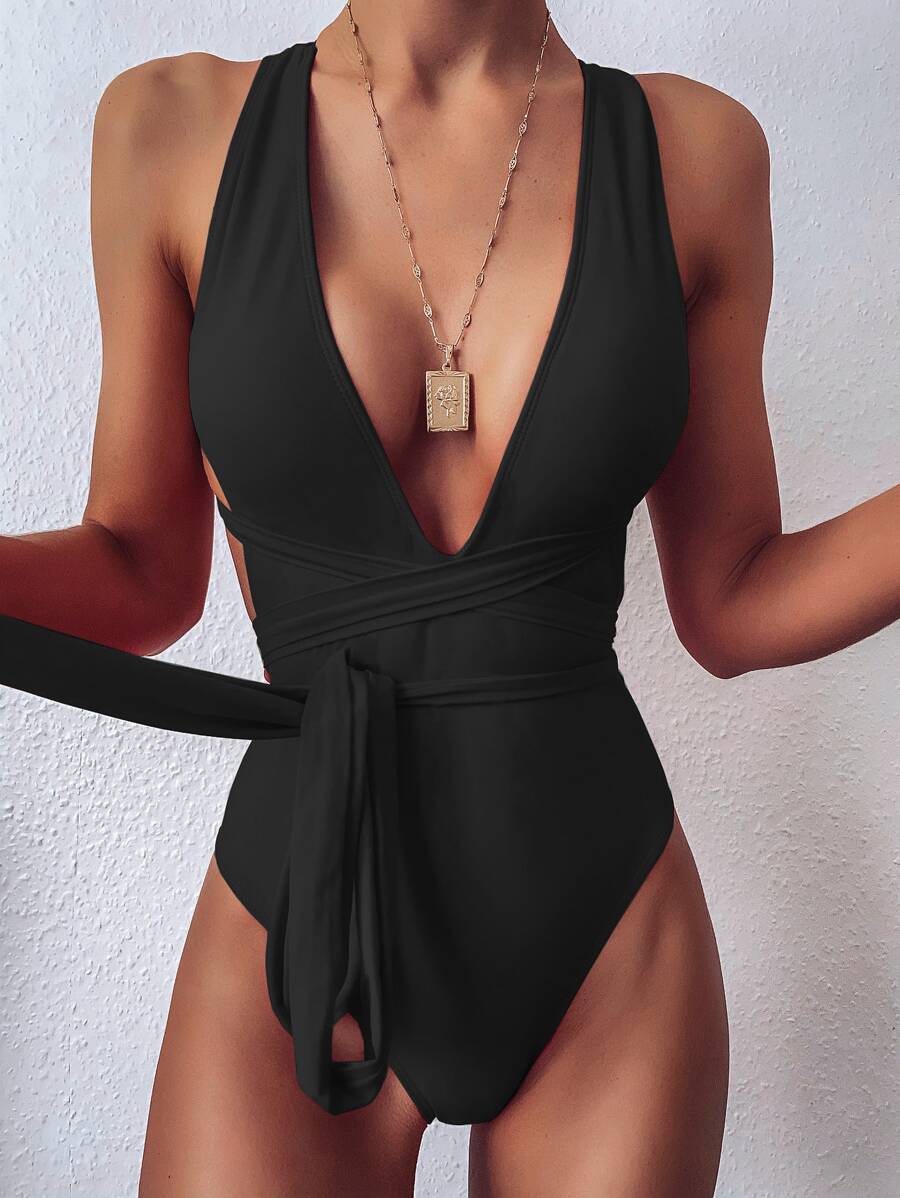 The most sexy swimsuit ever! It is super flattering on any body type.
Sheer pants cover up
These sheer pants are the cutest and perfect bathing suit cover up!
Blue crochet mini
I really love this floral design in the crochet pattern. It's so stunning and with an open back it's super sexy.
Green crochet dress
Crochet, halter top, neon green. You can not get any more on trend than this outfit right here!
Beige pant set
I love this pants and crop top set. Cream is such a good color for vacation. Pair this outfit with a strappy sandal and you're set!
Bamboo bag
This bamboo bag is EVERYTHING! Ordering mine asap. This is a perfect bag for a tropical vacation. It will match with literally almost anything you wear!
Super sexy cover up
This dress coverup is super hot. Perfect for your beach vacation.
Casual denim shorts
Some vacations don't need to be all dressed up every single day. This is a great casual outfit. This fun playful top is perfect for a more casual outfit look. Pair it with a pair of cutoff jean shorts and you're set!
Cute and comfy flowy pants
Such a cute pair of pants. They look so comfy too. Flowy is everything for vacation! Dress these up or down.
Cut out one piece
Looking for a cute one piece suit for vacation? This Roxy one is adorable!
Boho long sleeve top
I love the colors in this top. It looks so cute paired with a white bathing suit as a cover up.
Cute jumpsuit
This jumpsuit is IT! I need this in my life.
Striped dress
Dreaming of being in Greece wearing this super cute dress.
Two piece set dress
This sexy dress is perfect for a night out on the town in Miami.
Flowy white cover up
White coverup dresses are just the best. The detail in this one is so cute.
This post was all about cute and trendy vacation outfits for 2022
Other Posts You May Like:
The Cutest Summer 2021 Fashion Trends You Need To Know
The 5 Best Zara Jeans You Need to Buy
The Best Amazon Lululemon Dupes