This post may contain affiliate links, which means I will receive a commission if you purchase through my link, at no extra cost to you. Please read my full disclaimer here. I do not own any photos.
Super cute St Patrick's Day Outfits for 2023
One of my favorite holidays in years past has been St. Patrick's Day! It is an all day celebration where everyone is wearing…yep you guessed it- green!
St. Patrick's Day bar crawls are so much fun and it is so cool to see everyone go all out in their green outfits. Whether you are keeping it casual or going all out this St. Patrick's Day I am sure you will find a lucky outfit on this list.
I put together a fun list of green outfits you can rock this St. Patrick's Day!
This post is all about St Patrick's Day outfits to feel extra lucky in 2023.
Green cami dress
The perfect green dress if the temperatures will be warm wherever you will be celebrating. The flowy fabric will be sure to keep you nice and cool.
Shirt dress
The most perfect shade of green for St. Paddy's Day! I love the rouching in the front.
Lettuce trim blouse
I have this blouse in white and it's one of my favorites!
Lucky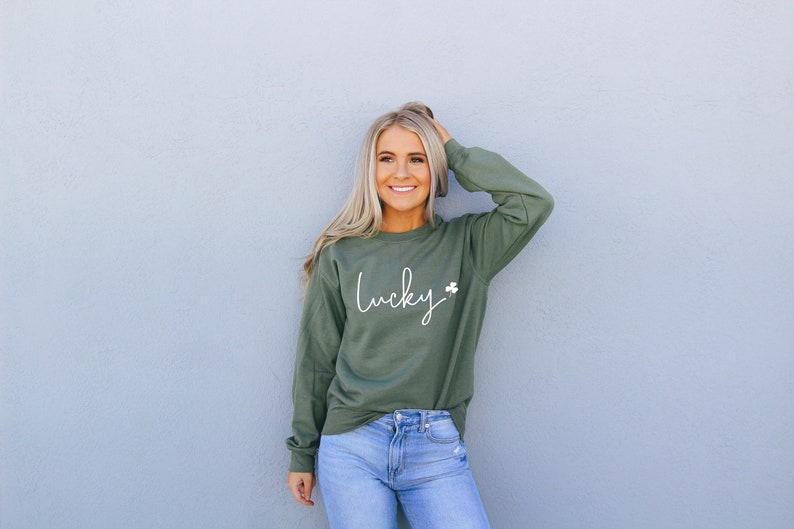 You can't go wrong with graphic shirts and sweatshirts. This one is cute and simple.
Cut out dress
This dress has super cute cut outs at the waist and it is fuzzy!
One shoulder shirt
Totally love this top and the lantern one sleeve and the knot on the other side!
Backless crop top
This sexy top is perfect for a St. Patrick's Day party. Warning it is very cropped!
Bustier top
I really love this top. The print and the off the shoulder sleeves are so pretty.
Lettuce trim blouse
This lime green blouse is so cute! Love the two buttons and then the open bottom. It also comes in a darker green if you're not into the lime.
Cami dress
A classic cami dress that comes in the prettiest shade of green! The open back with the criss cross straps is gorgeous!
Maxi
I am loving this maxi dress! I would definitely buy this for more than one occasion. I imagine wearing this one at a beach party or on an island!
Corset top
Such a cute corset top. I love the bright green color perfect for a St Patrick's Day outfits.
Ruched blouse
I love everything about this blouse! The details are everything and the back has a super cute tie.
Two toned
This isn't your typical St Patrick's Day outfits but I thought it was different and cute so obviously had to include it! I also love the army green color.
Square neck
Square necklines are very popular right now! This top is so pretty and love the tie in the back for added detail.
Mini dress
This is the perfect mini dress for a St Patrick's Day bar crawl.
Cut out mini
I love the cut out in this dress and the puff sleeves! So cute and feminine.
Knitted mini
The knitted fabric is so cute! Love this dress and love this shade of green!
Shananigans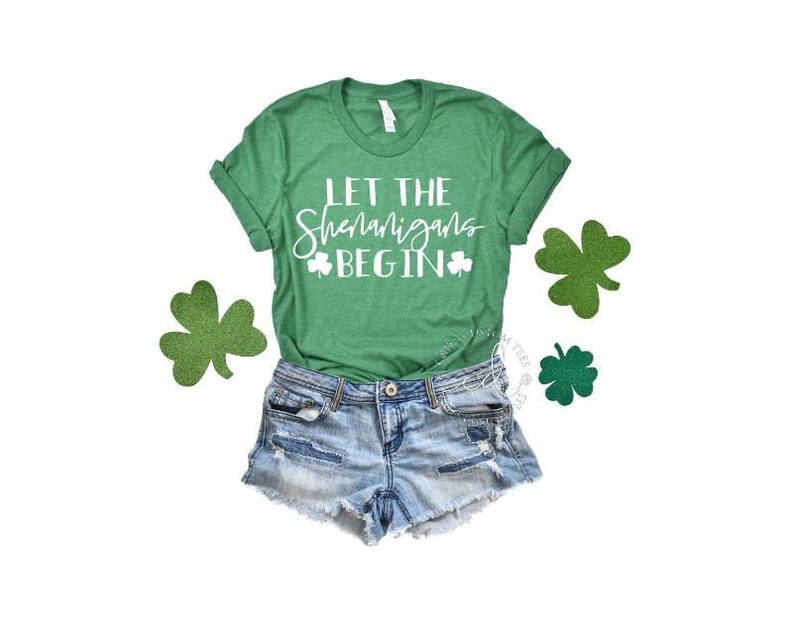 Let the shenanigans begin with this cute graphic tee!
Irish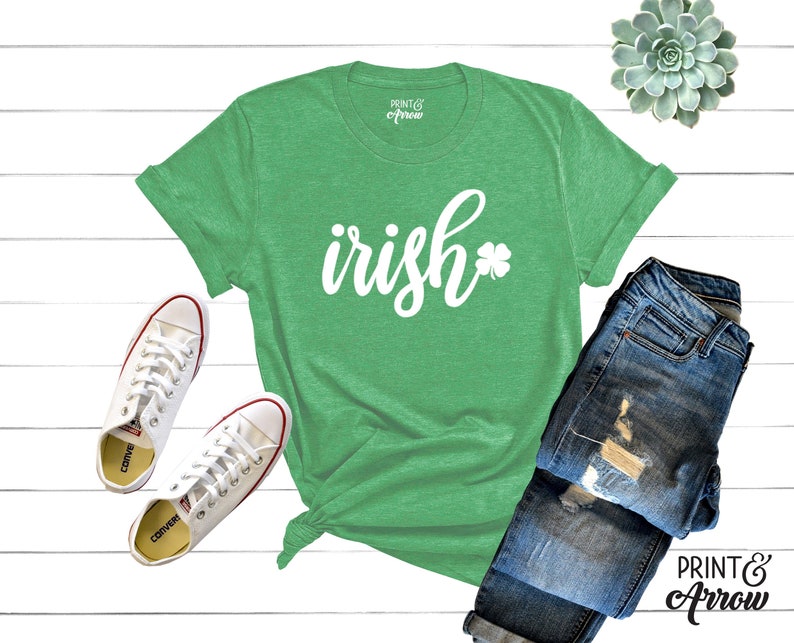 The perfect T-shirt for St. Patrick's Day!
I hope that you enjoyed reading through my list of perfectly green St. Paddy's Day outfits and you have found the perfect outfit to celebrate with this year!
This post was all about cute St Patrick's Day Outfits for 2023
Other Posts You May Like:
40 Super Chic Spring Wedding Guest Dresses 2023
20+ Gorgeous Graduation Dresses for 2023