This post may contain affiliate links, which means I will receive a commission if you purchase through my link, at no extra cost to you. Please read my full disclaimer.
40 Stunning wedding guest dresses
With spring coming up soon it is time to start thinking about spring wedding season! I think spring is one of the most popular times for weddings. If you are attending a spring wedding or a few, lucky for you there are a ton of options for spring wedding guest dresses.
In spring the weather is getting warmer and the flowers are starting to bloom. You won't have to worry about a heavy coat to match with your dress. However you may need to find a nice shaw or cardigan to go with it because spring weather can be unpredictable. Also don't forget to check and make sure what you chose to wear is appropriate and aligns with the bride's dress code.
This list has a ton of options and a ton of variety. I selected dresses in a large range of prices as well as styles. Pastels are a perfect color to pick for a spring wedding guest dress. After a long winter of wear dark colors, choose a bright bold color or pattern. Florals are always a great option for a spring wedding guest dress.
I hope you will be able to find the perfect dress in my round-up of wedding guest dresses with classic styles, bold colors and patterns, and silhouettes you will love!
This post is all about 40 super chic spring wedding guest dresses 2022.
One shoulder ruched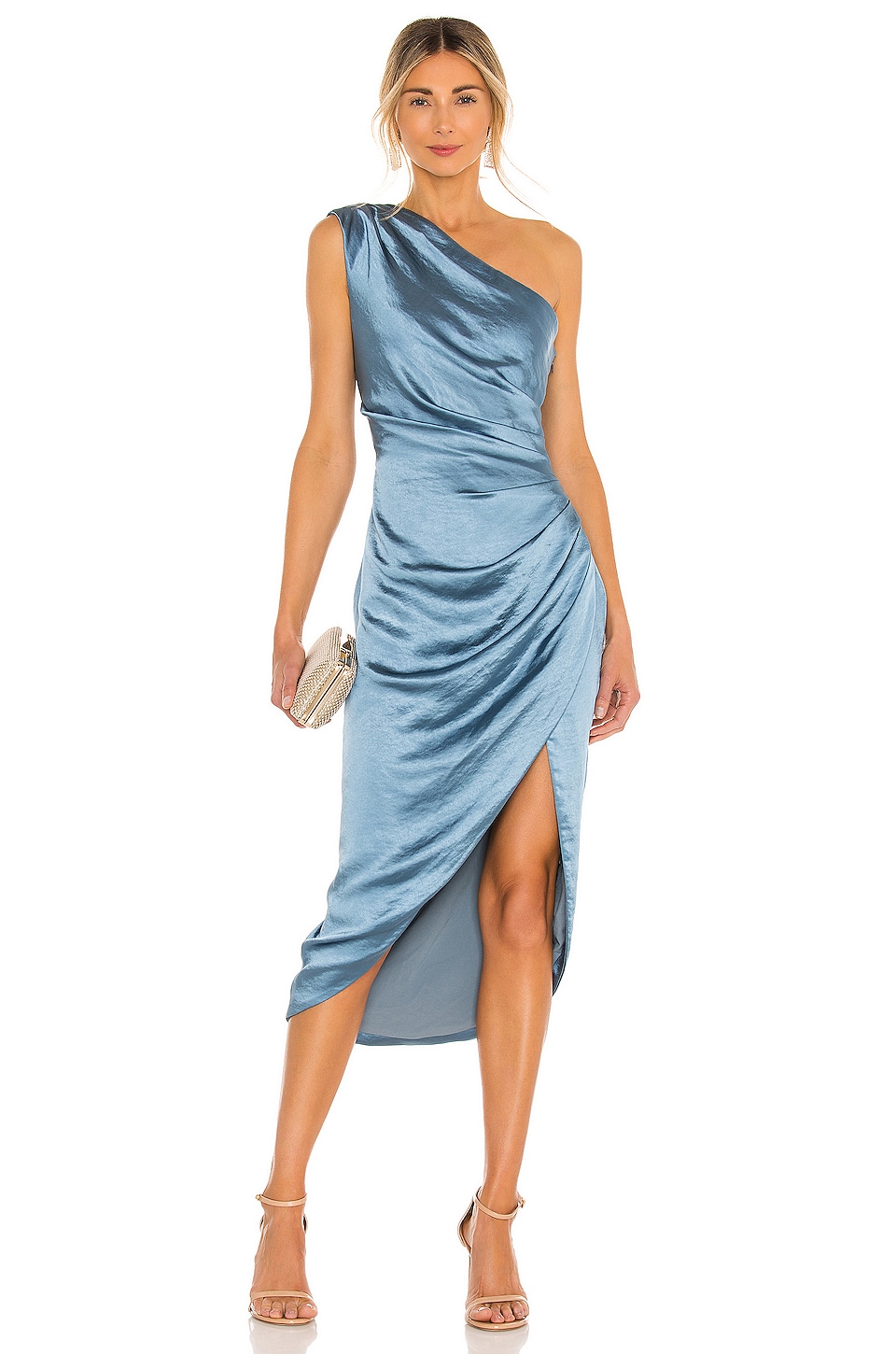 This color blue is so stunning! It's perfect for a spring wedding. I love the ruched details and the one shoulder.
Satin floral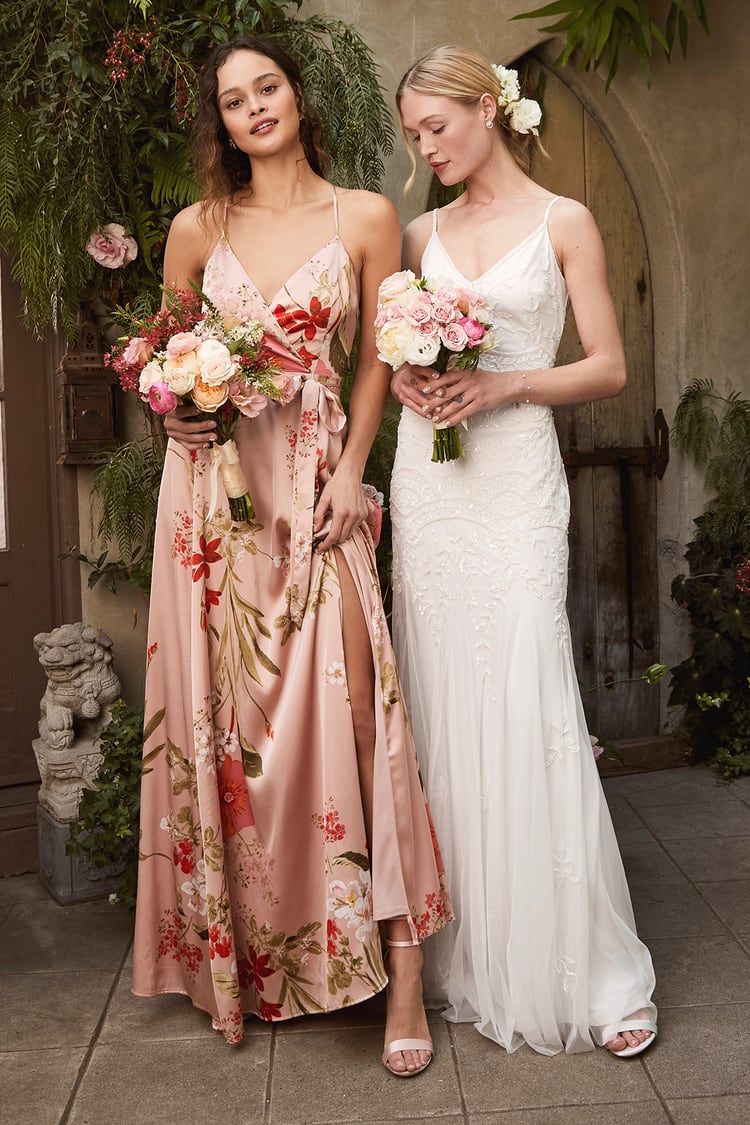 Satin dresses are all the rage right now and I just love the floral pattern on this one!
Slate blue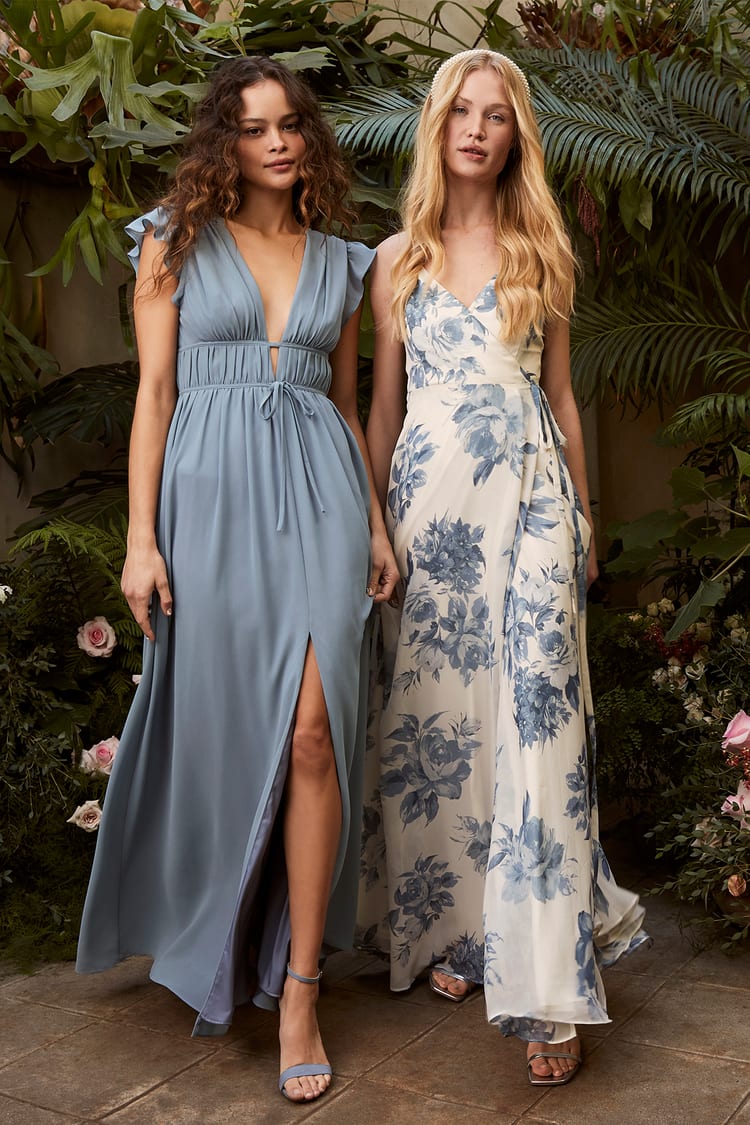 I just am loving this slate blue color recently! Such a pretty silhouette with the ties and the slit. This dress comes in a few other colors too!
Baby blue
This baby blue is the perfect spring weeding guest dress. It's classy yet still chic.
Ravishing red
This color is a show stopper. It's not your typical spring colored dress but it's so pretty I just had to include it!
Florals
Doesn't this dress just scream spring? It's so pretty but definitely more for a casual wedding vibe.
Off the shoulder maxi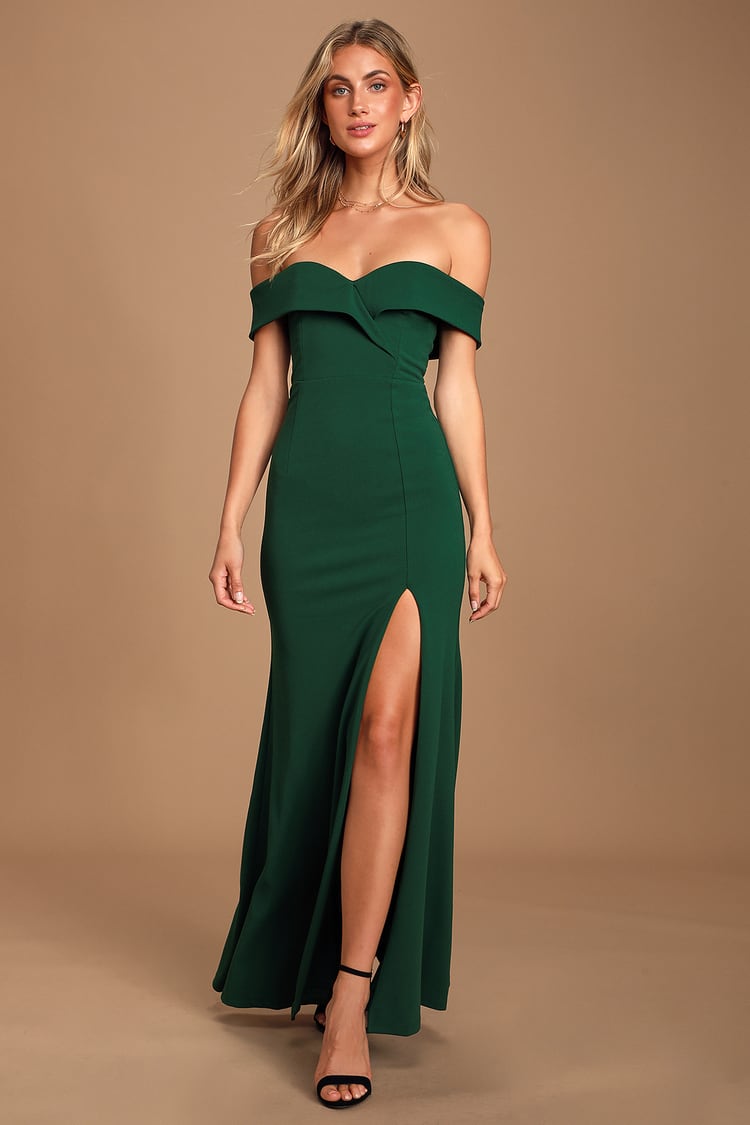 One of my favorite dresses. It's super classy and still sexy and chic. Comes in a few colors as well!
Lovely lilac
This lilac color is just everything! It's one of the most trendy colors right now. I also love the silhouette of it!
Wrapped in florals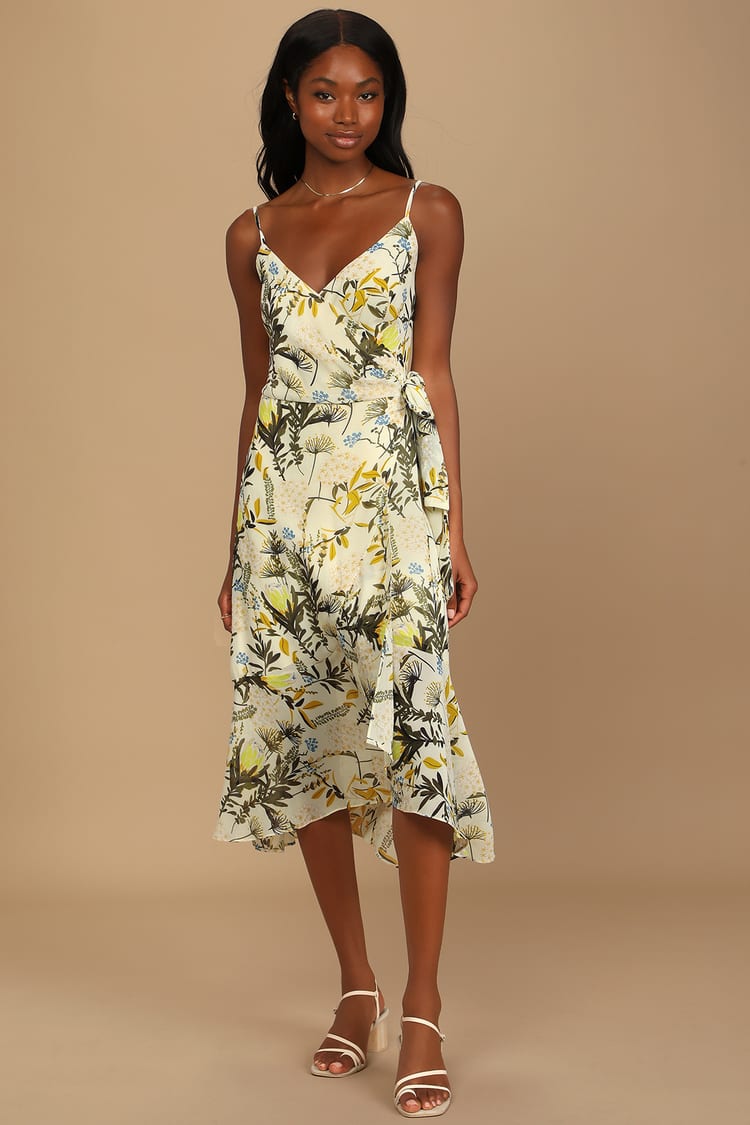 In love with this floral patterned wrap dress!
High low dress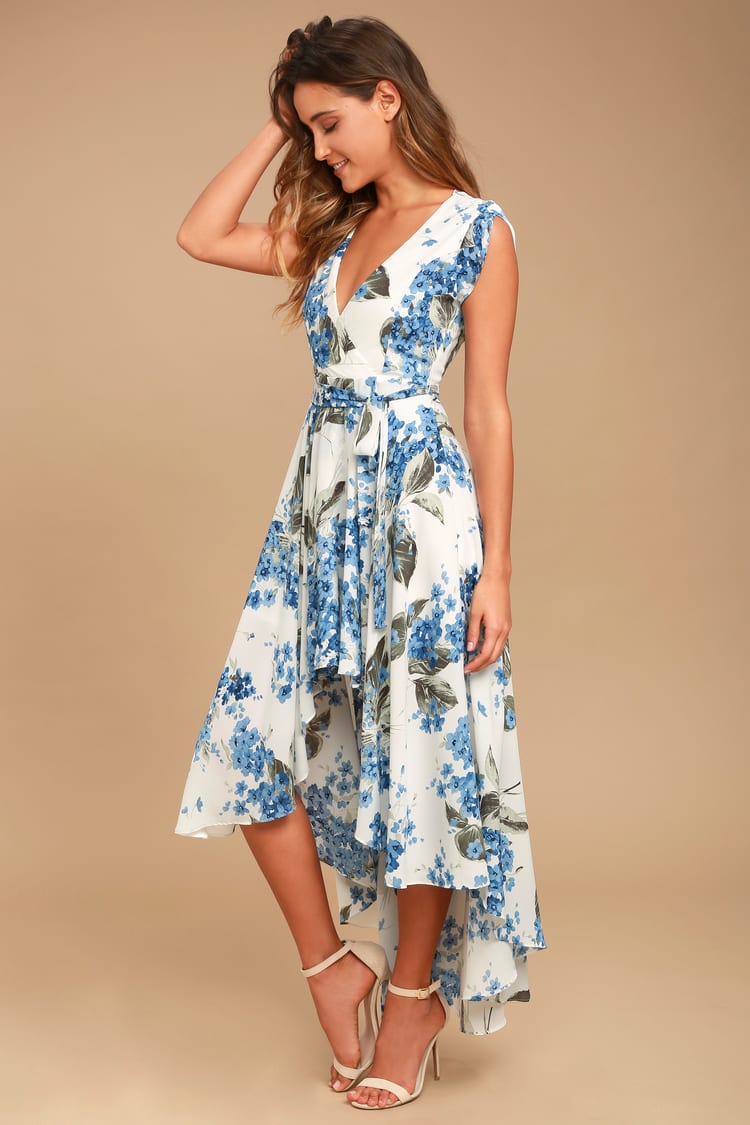 To be honest, I was never a fan of high low dresses. However this one is so pretty and more subtle.
Green leopard
A little leopard print never hurt no one. Such a unique and fun pattern, I love it combined with the darker green.
Cream and corals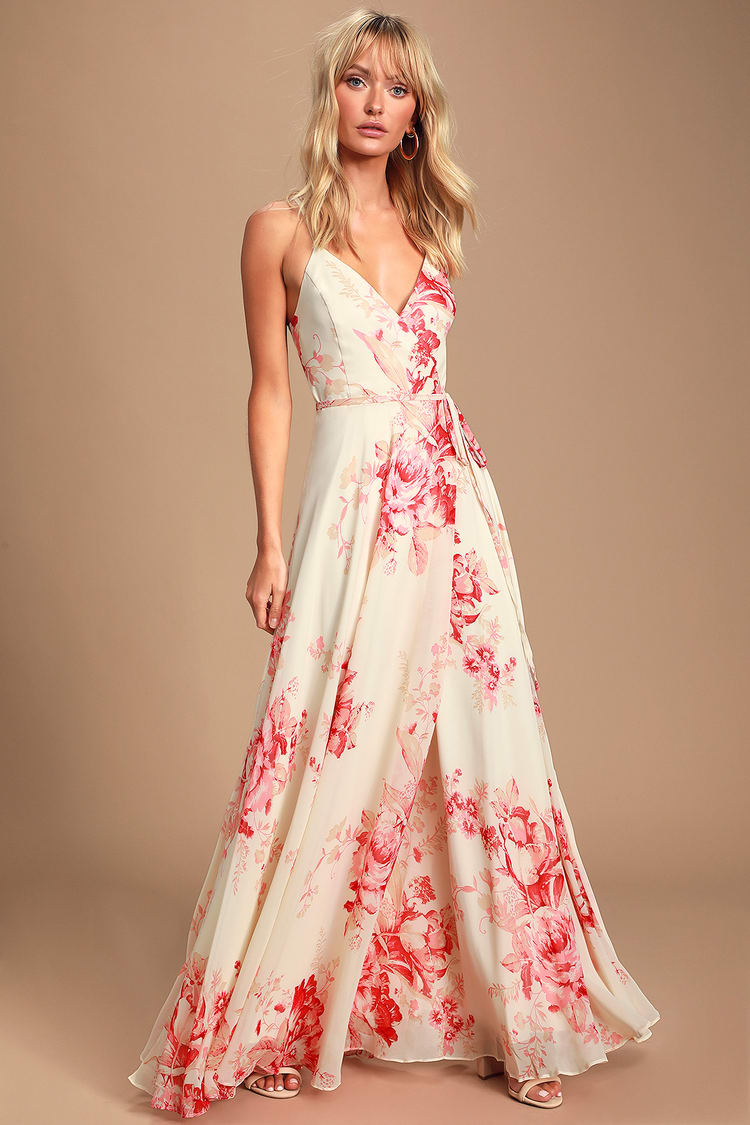 Such a pretty and elegant dress!
Black satin florals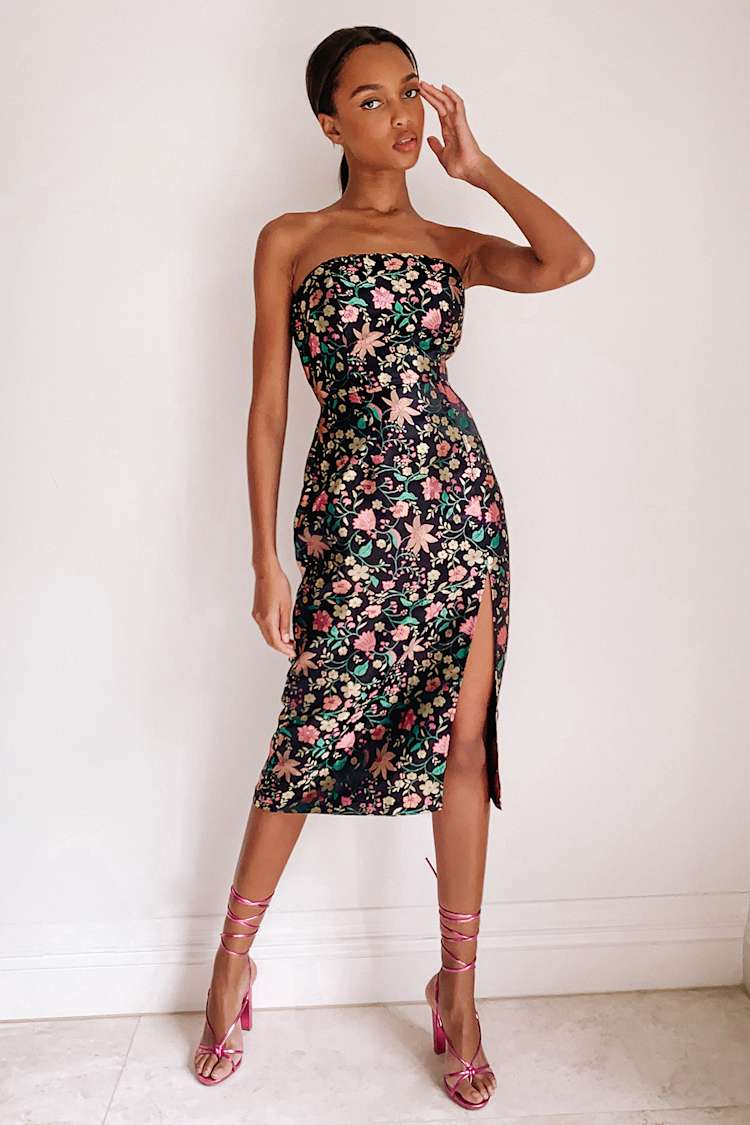 Not your typical dress that I have on this list and that's why I love it! So unique and pretty.
Maxi floral
This is such a pretty maxi dress. I imagine this would be perfect for a spring garden wedding. But check with the bride's dress code first- the white background can be a little risky!
Blushing florals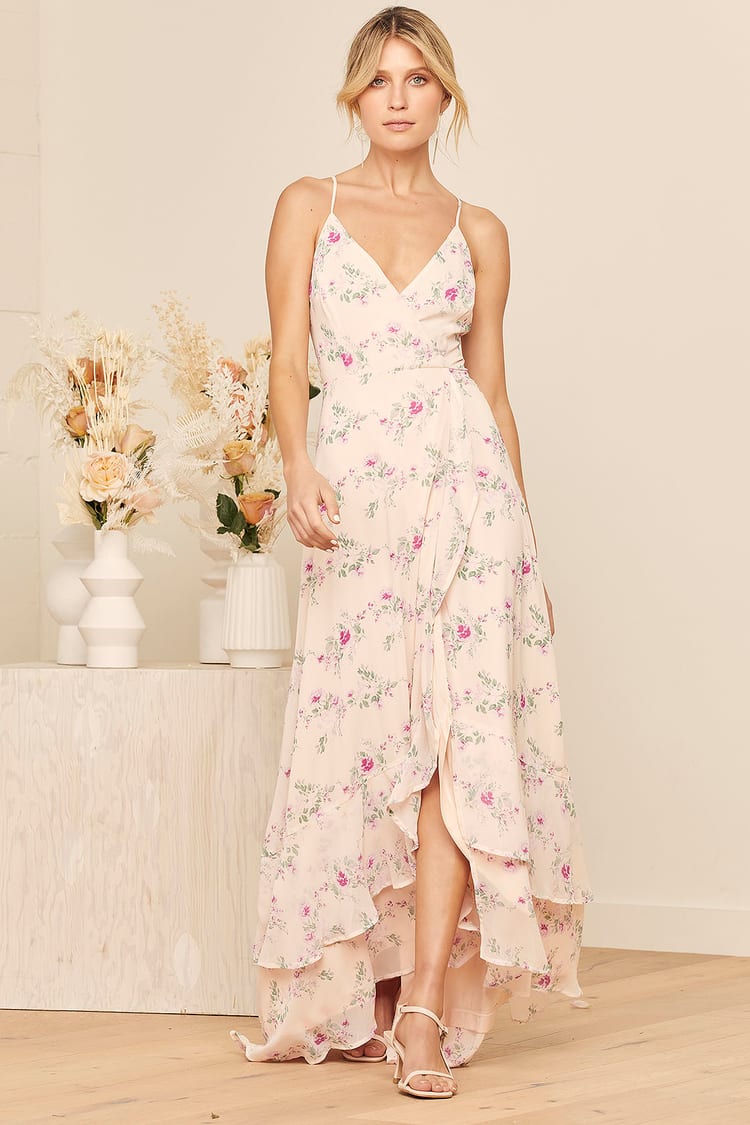 Blush is a perfect wedding guest dress color and the addition of florals is just *chefs kiss*.
Navy florals
Totally loving this floral patterned midi dress.
Flowy yellow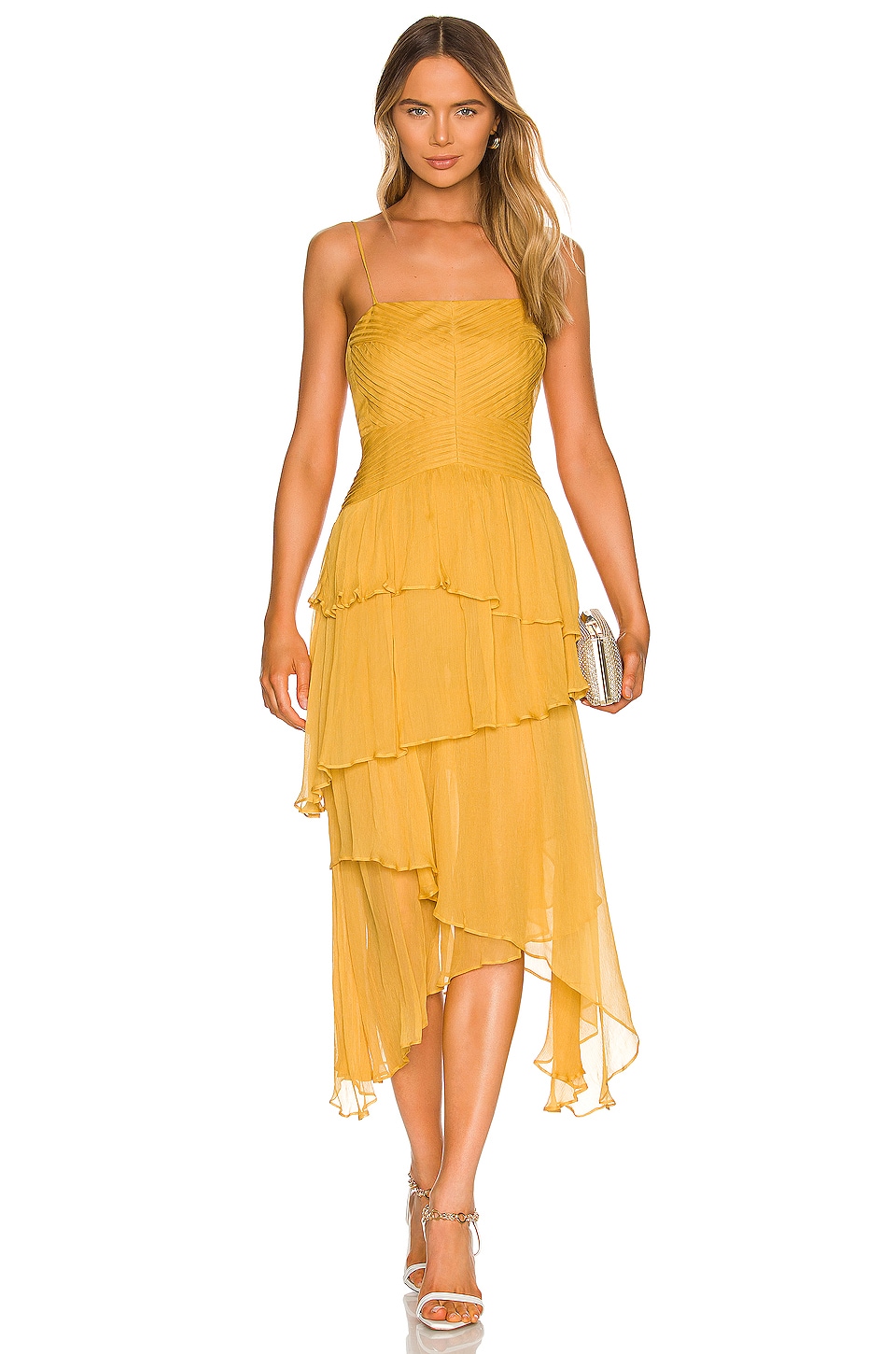 This golden yellow color is so gorgeous! I love the bottom of the dress.
Golden girl
I mean the color of this dress explains it all! Perfect color dress for a spring wedding!
Loving lavender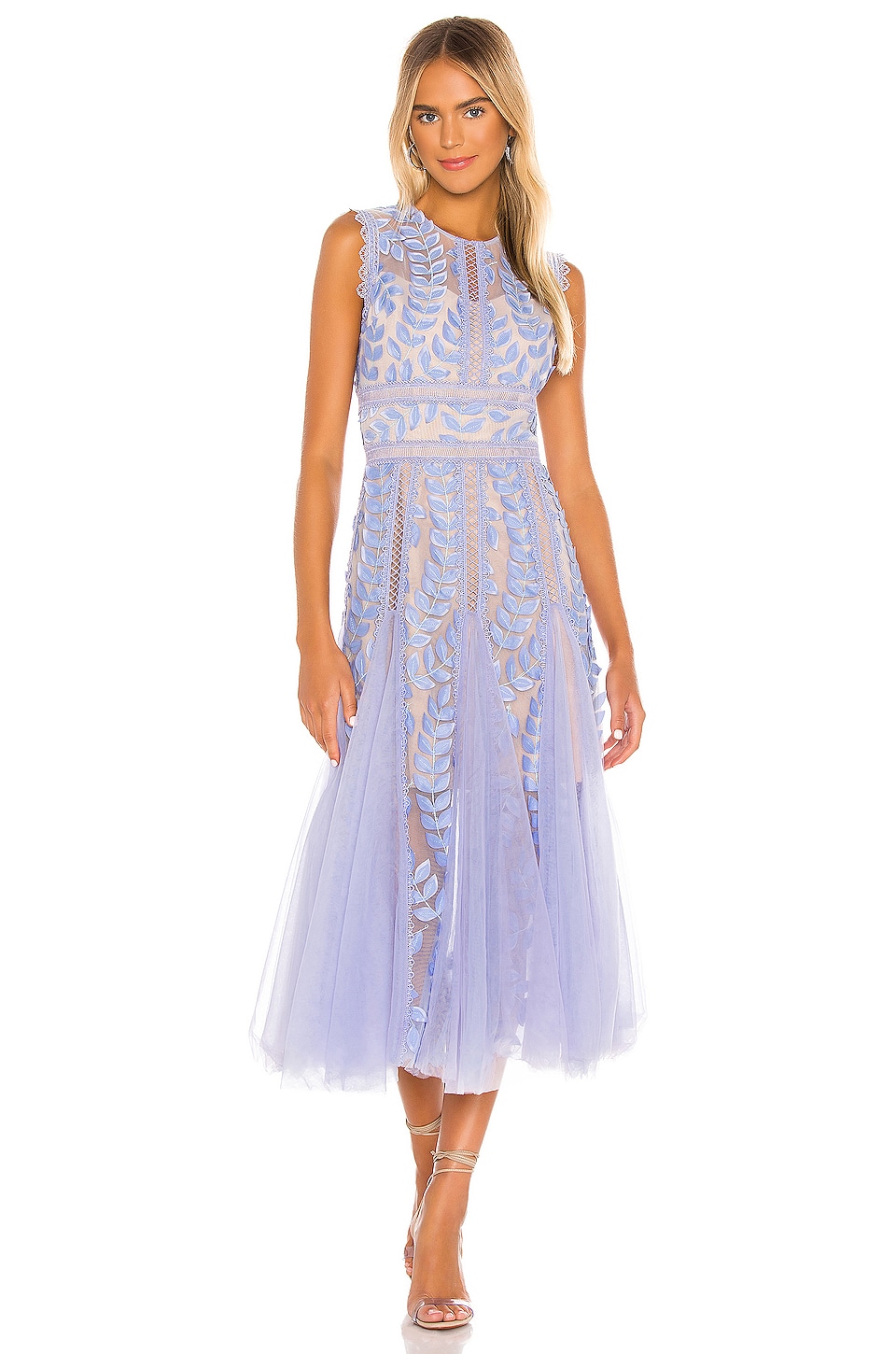 This dress is totally giving me princess fairy vibes. And this lavender color is so gorgeous!
Ribbed and ruched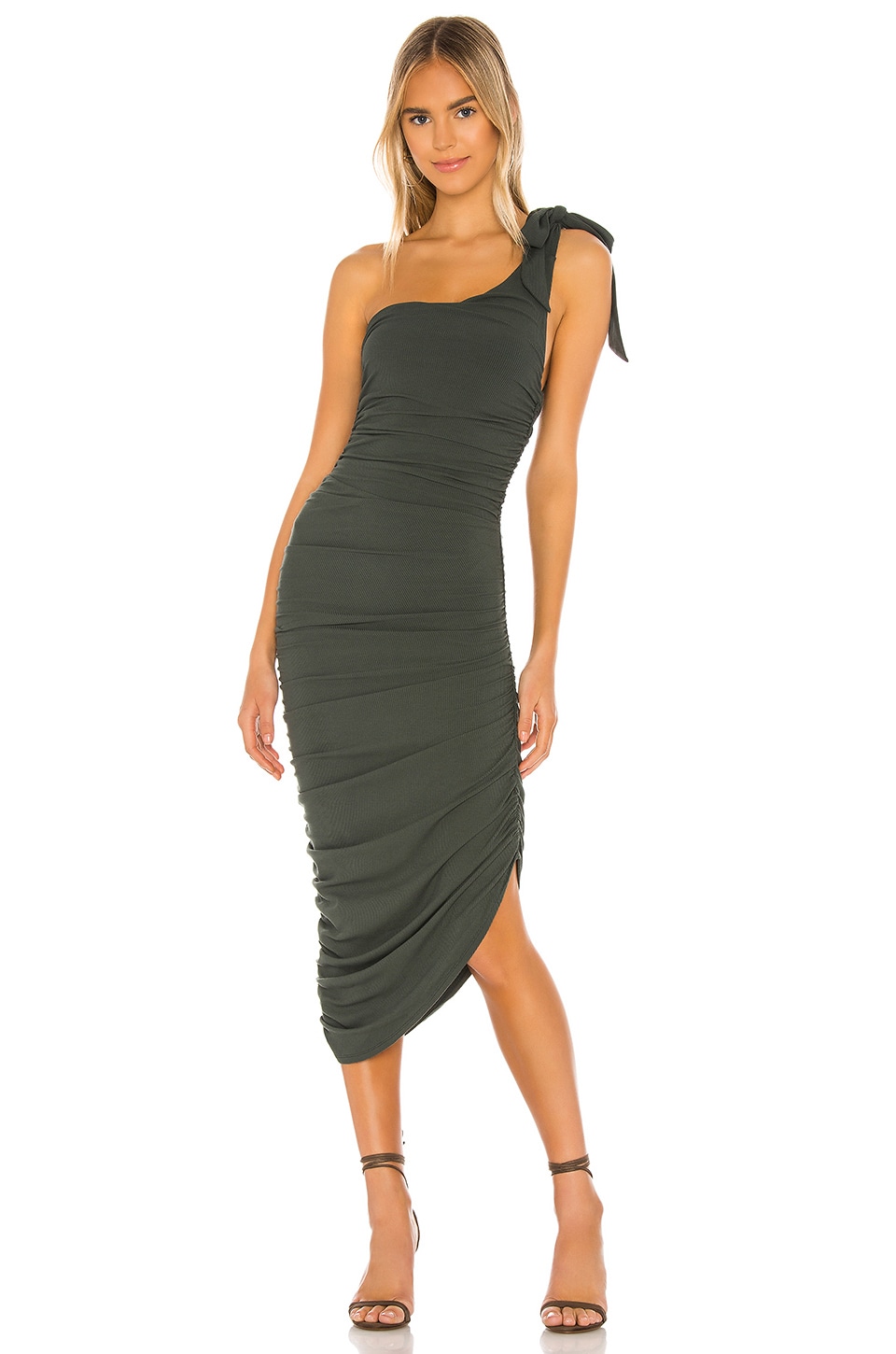 This dress is ribbed and ruched and a perfect dress as a wedding guest!
Wow in black
Just because it's spring doesn't mean you can't pull out the sexy black dress. If it's a more formal wedding this one is great!
Bold in blue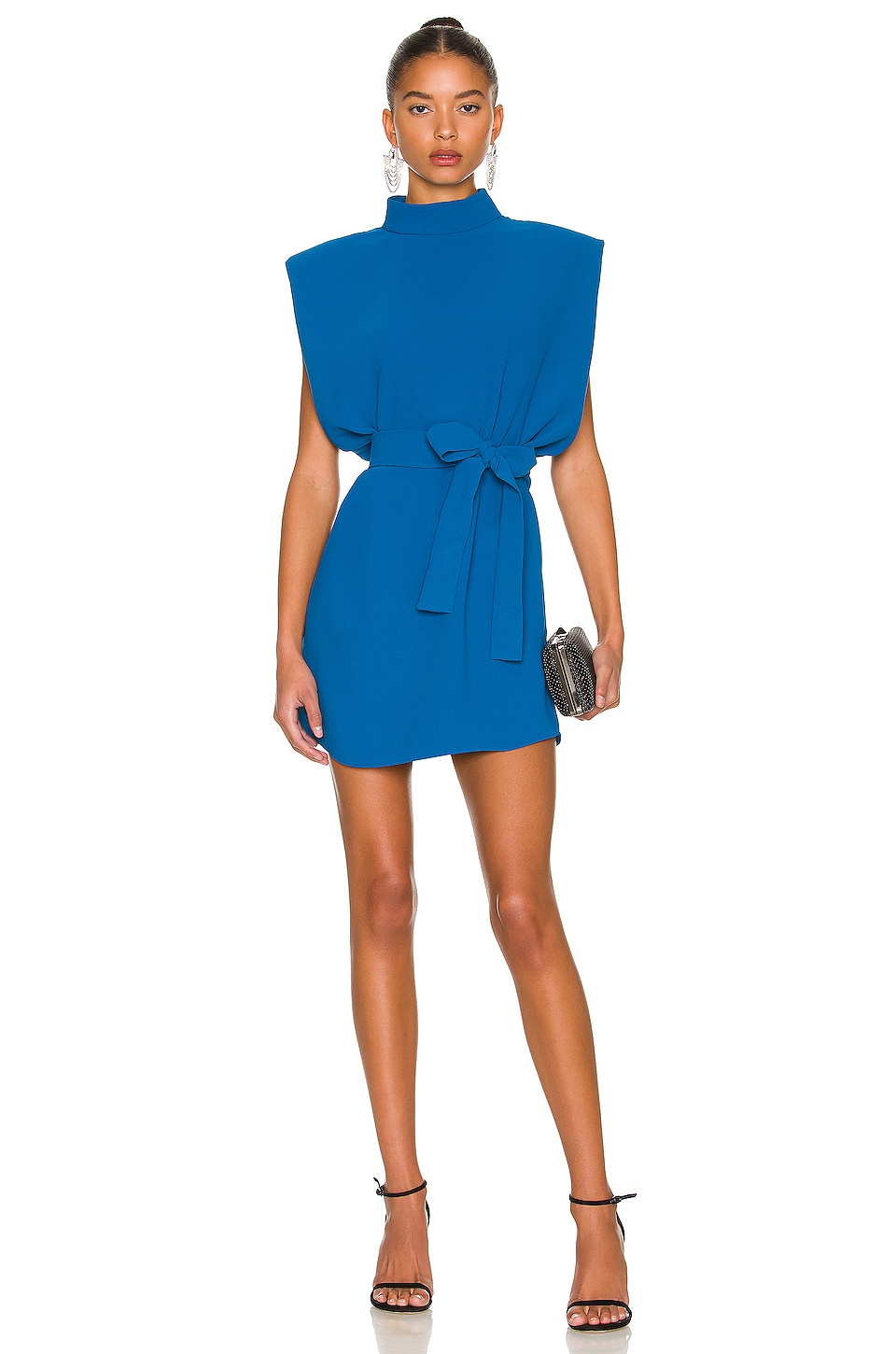 I do not have many short dresses in this list but this one is one of the best! The silhouette is so unique and the color is bold and beauty!
Maxi florals
I'm really loving this floral pattern on this dress! So pretty.
Pretty in pink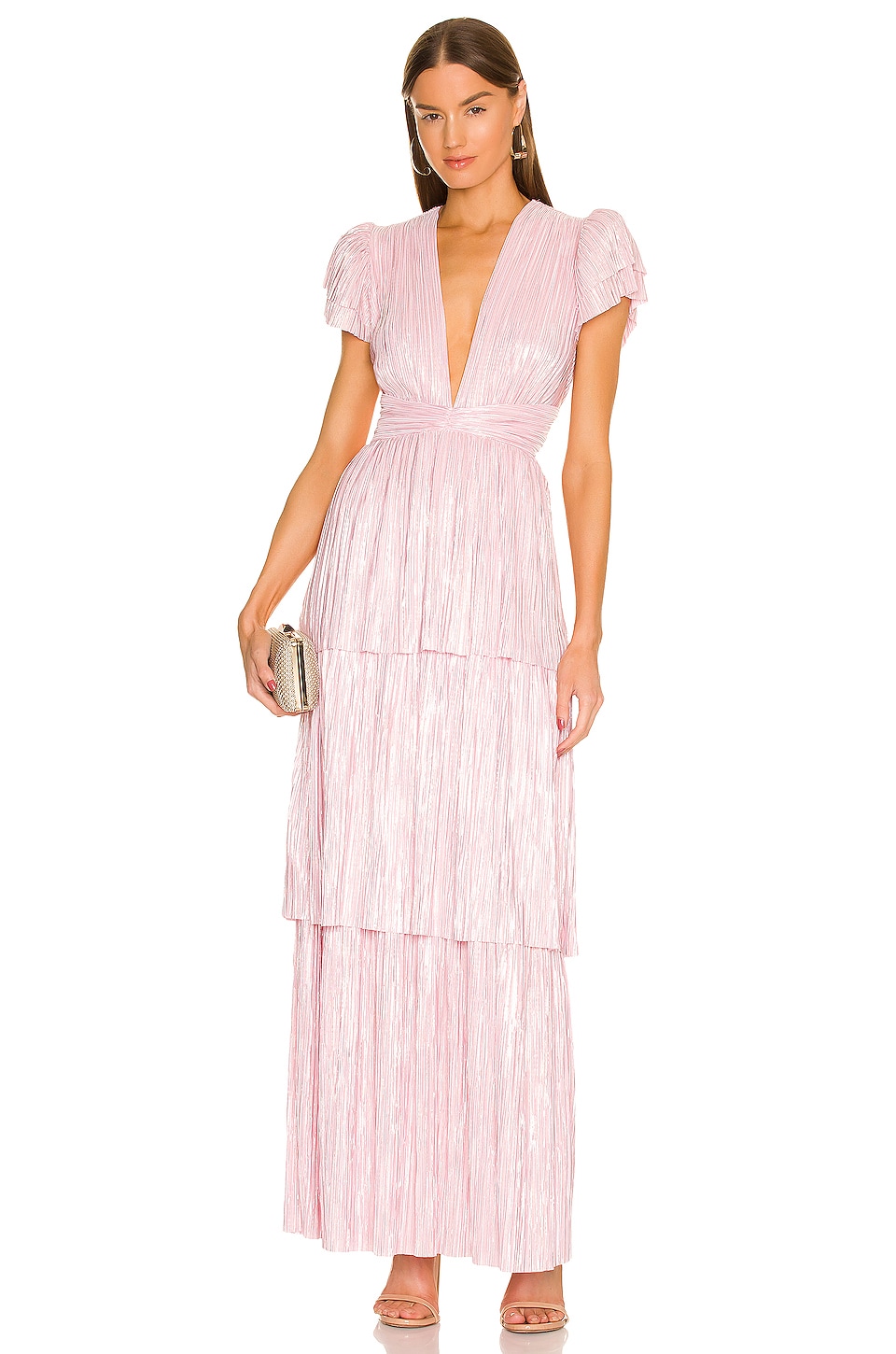 Loving the fabric on this pink dress!
Tiered blue midi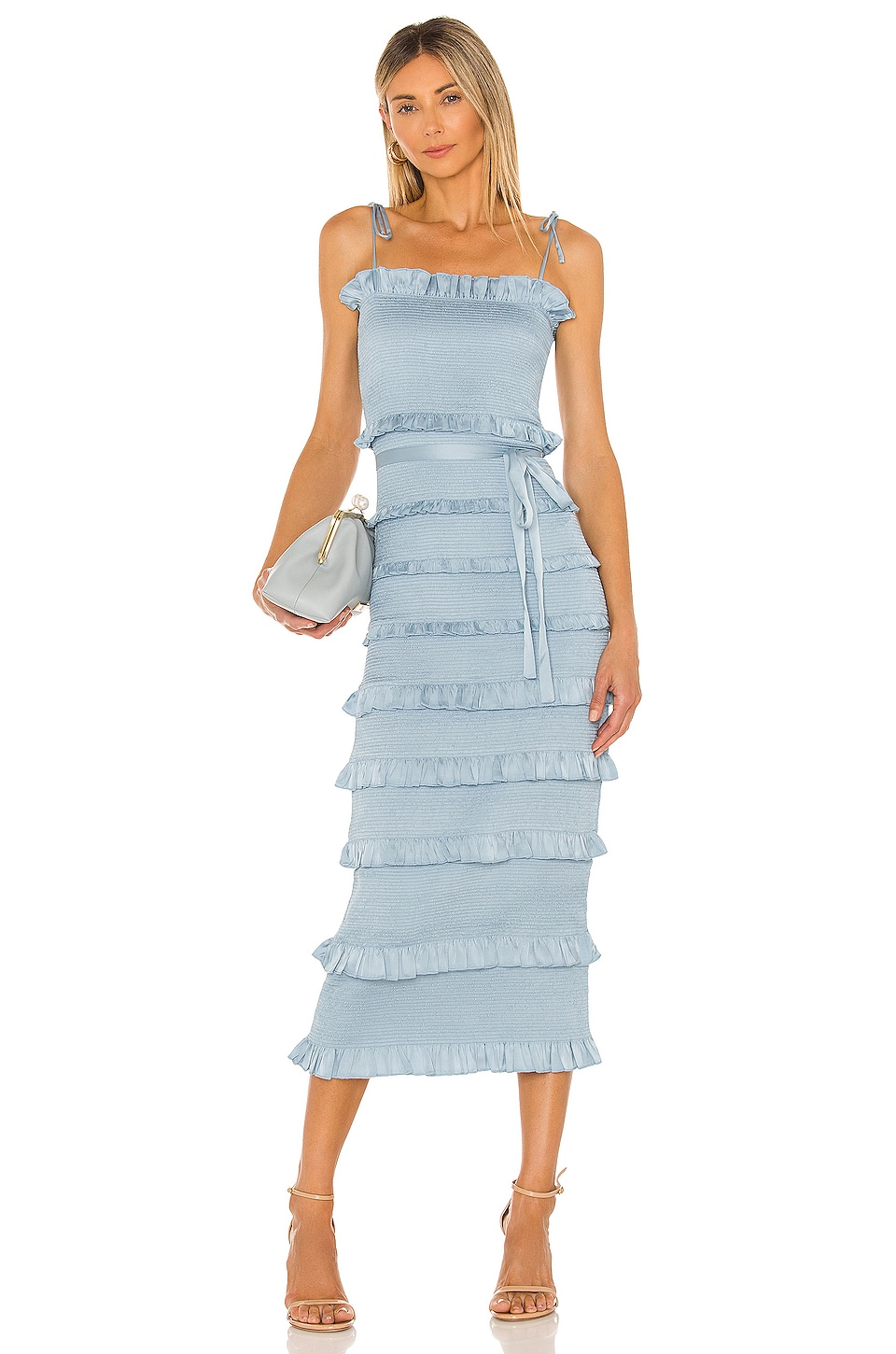 This dress reminds me of a tiered cake. I love the color, the length and the pattern!
Halter mock neck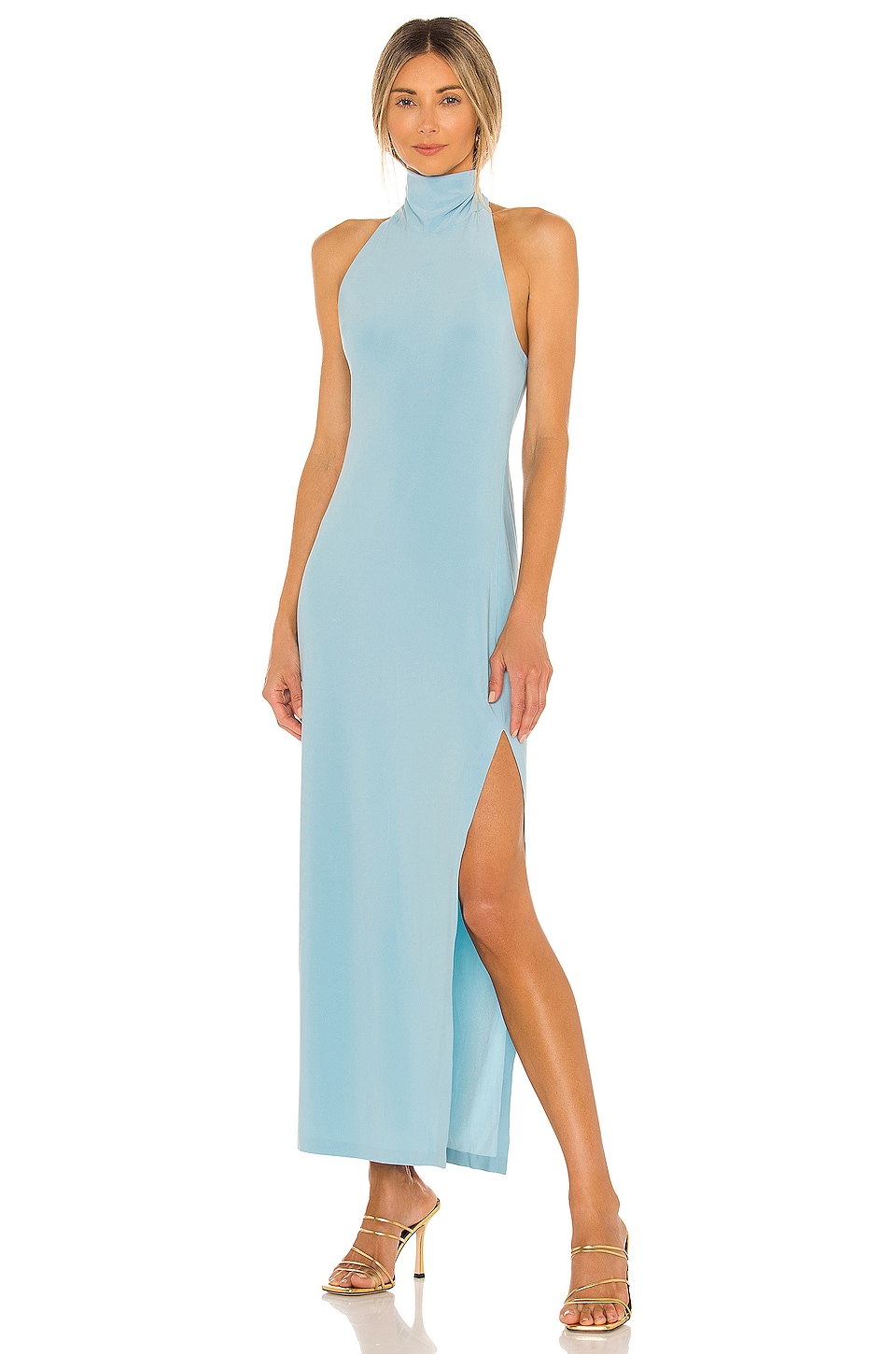 I love the halter mock neck on this dress!
Beautiful blue
Beautiful color beautiful silhouette, need I say more?
Green goddess
One of my favorite shades of green! This is perfect to wear as a wedding guest in spring!
Fitted to flowy
I love the fitted bodice that goes down into a flowy bottom.
Romantic in green
I love the trumpet skirt on this dress. This is such a pretty color green.
This post was all about 40 stunning spring wedding guest dresses for 2022
Other Posts You May Like:
20+ Gorgeous Graduation Dresses for 2022
14 Trendy Biker Shorts Outfit Ideas: What to Wear With Biker Shorts