This post may contain affiliate links, which means I will receive a commission if you purchase through my link, at no extra cost to you. Please read my full disclaimer here. I do not own any photos.
Best Shein fall outfits to add to your collection 2022
Fall is right around the corner and it's time to start planning all your fall outfits! Shein is one of my favorite places to go when I want something affordable and cute! You can find some super cute Shein fall outfits in this post!
Shein can sometimes be a hit or miss when it comes to quality so it's super important to always read reviews and look at the photos in the reviews before you purchase!
I put together a great list of clothing items that you definitely should get from Shein for the fall season this year! This list includes sweaters, cardigans, jackets, dresses, jeans, boots, and so much more!
This post is all about the cutest Shein fall outfits to wear this year!
Shein jackets for fall
This corduroy balloon sleeve jacket is so cute! I own this exact one! It's perfect for warmer days because it's on the thinner side.
This gingham jacket is giving me all the fall vibes! So cute.
A leather jacket is a closet staple! Everyone should have one great leather jacket in their wardrobe. But if you are on a budget, this Shein leather jacket is super cute!
We all need a good flannel for fall! This brown and baby blue one is perfect. Love the color combo.
A vest is a must-have for a fall wardrobe. Loving this chocolate brown one from Shein!
Oversized leather jackets are the it jacket for fall.
This cream colored jacket is adorable! Already added this one to my cart!
Shein dresses for fall
Sweater dresses are the perfect dress for fall! This one from Shein will keep you nice and cozy while still looking adorable.
Corduroy isn't going out of style anytime soon! This cute dress is a flashback straight from the 90s especially with the white t-shirt underneath.
This dress is absolutely stunning! This maxi dress is a perfect dress for fall.
Love the bell sleeves and this cream color.
A cute and casual dress that is a perfect transition piece into fall. Can also be worn with tights, jacket, and booties once it gets colder.
Totally loving this brown dress.
Shein sweaters for fall
Shein has the best sweaters! Literally all of mine are from there! They have thousands to choose from, the options are endless! This black off the shoulder sweater is a great sweater staple.
These half zipped collared sweaters will be very popular this fall.
A turtleneck sweater is definitely a closet must-have. A great piece that transitions from fall into winter. The cropped makes it super cute!
Love this sweater so much! A must have Shein fall outfits!
This sweater vest with a turtleneck is such a cute staple for fall this season. Definitely one of my favorite Shein fall outfits!
Shein pants for fall
Leather pants are a great clothing item for fall!
Straight leg and baggy jeans aren't going anywhere anytime soon! These jeans are so cool with the split hem at the bottom. It's all in the details!
Dark grey and black jeans are great colors for fall! Love this pair.
Leather pants are a must for fall this season. I can already imagine so many cute Shein fall outfits with these pants.
These jeans are so cute! I love the raw hem and the tears in the thigh. This wash is my favorite.
Shein shoes for fall
White sneakers are definitely another wardrobe staple! A great shoe to transition from summer to fall! They are so versatile and so many different ways to style them.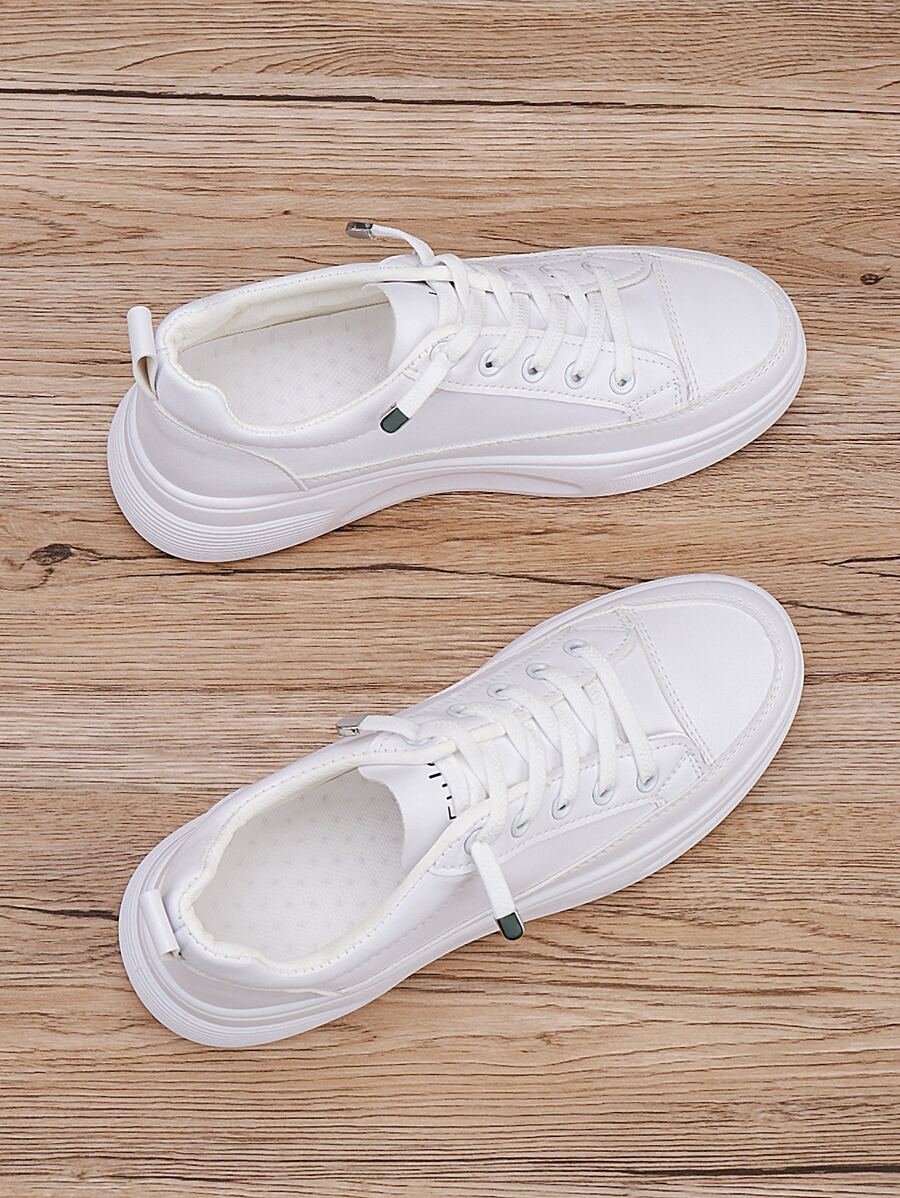 We all need a classic black heeled bootie in our shoe collection!
Literally obsessed with these two toned snake print white booties! So cute!!
This post was all about cute Shein fall outfits 2022!
Other Posts You May Like:
14 Trendy Biker Shorts Outfit Ideas: What to Wear With Biker Shorts
The Best Amazon Lululemon Dupes
The 5 Best Zara Jeans You Need to Buy