This post may contain affiliate links, which means I will receive a commission if you purchase through my link, at no extra cost to you. Please read my full disclaimer.
How to style sweater vests: ways to wear a sweater vest
Sweater vest season is officially upon us! Sweater vests are taking over the world. Celebrities and influencers have nailed the academia look with sweater vests and now you can too!
They're the perfect layering piece for cool weather. Styling sweater vests can be quite tricky. The key to styling a sweater vest is to style it with the right pieces!
This post is all about how to style sweater vests: 13 ways to wear a sweater vest.
I love this argyle sweater vest. One of the most popular ways to style sweater vests are with a white button up underneath.
Emma Chamberlain of course nails the chic sweater vest style with this navy stripped one. Emma pairs it with what looks to be olive corduroy pants and chunky black and white sneakers.
Love this beige sweater vest styled with a black long sleeve shirt underneath. This is perfect for the chilly colder weather coming with fall and winter.
This color is so stunning! We love pops of color in fall and winter.
This outfit is the perfect academia look with the plaid skirt and the blue button up underneath. So cute!
I'm so obsessed with this outfit! Love the chunky white boots paired with the knitted sweater vest. She looks adorable!
What can't Kendall make look chic? Buy the exact multi-colored sweater vest she is wearing!
I love the sweater vest styled with a pair of straight legged leather pants. Perfect for fall.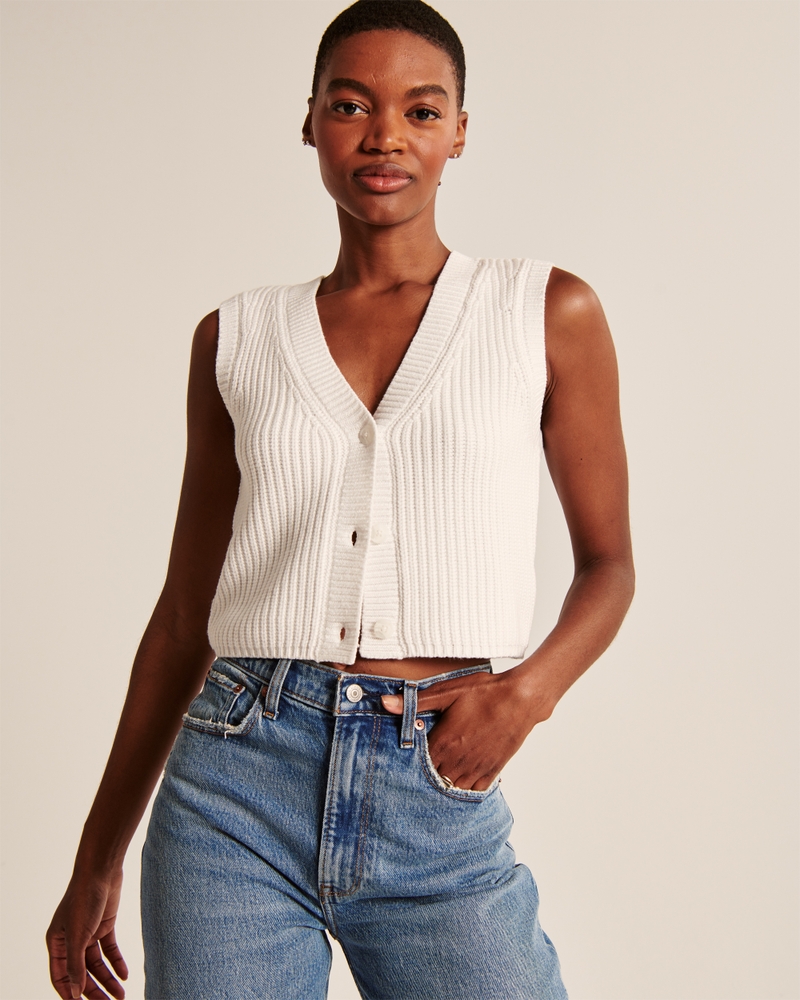 This sweater vest is cropped and so cute for the warmer days! Most sweater vests I've shown are big, thick and baggier but this such a cute change.
This post is all about how to style sweater vests: 13 ways to wear a sweater vest
Other Posts You May Like:
11 Cute White Sneakers for Women That Aren't Air Force 1s 2021
Cool Bermuda Shorts Outfit Ideas 2021: What to Wear with Bermuda Shorts