This post may contain affiliate links, which means I will receive a commission if you purchase through my link, at no extra cost to you. Please read my full disclaimer. I do not own any photos.
Euphoria is the hit show that everyone is talking about. After a production delay, season two is back and everyone is loving it.
If you haven't seen the show yet, it is an absolute must-watch! If you do not know what Euphoria is, it is an HBO show that follows a group of high school students as they experience friendships, love, drugs, and sex.
The storyline is not the only thing talked about when it comes to this show. It is the fashion. These high school students dress quite risque for teenagers. But not only the fashion, the way they do their makeup is incredibly popular right now. They use tons of holographic makeup and sequins and shimmer. They are all super fun playful makeup looks.
Euphoria outfits consist of tons of body con mini dresses, crochet dresses, crop tops, tons of cutouts and anything that glitters. If you have been loving Jules, Cassie, Maddy, or Kat's fashion, you will be able to get almost identical pieces from this post!
Ready to recreate these Euphoria outfits? Keep scrolling for this amazing list I put together!
This post is all about Euphoria Outfits that need to be in your closet.
Hot pink two piece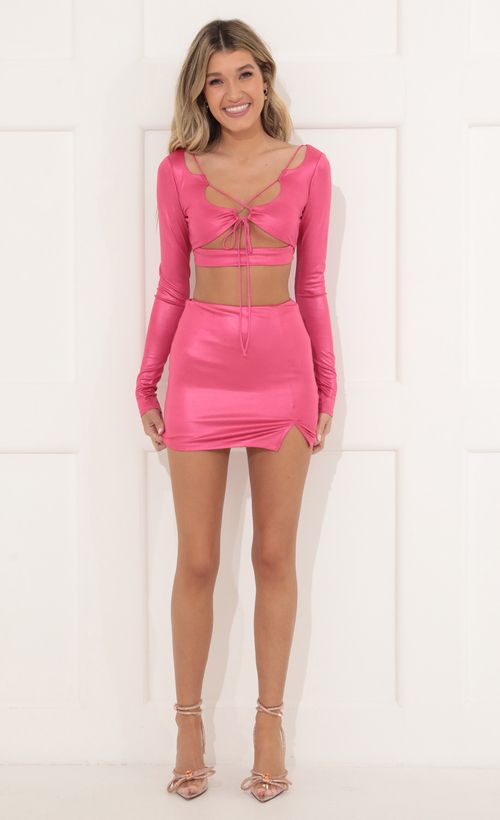 Long sleeve mini
Glittery pink
Lexi's black dress
Funky in blue
Butterfly mini
Green wrap top
Blue top
Purple set
Black mini
Tie dye mini
Blue crochet
Pink bustier
This post was all about trendy Euphoria outfits that need to be in your closet!
Other Posts You May Like:
25 Cute Spring Brunch Outfits to Wear this Year
20+ Gorgeous Graduation Dresses for 2022
The 5 Best Zara Jeans You Need to Buy